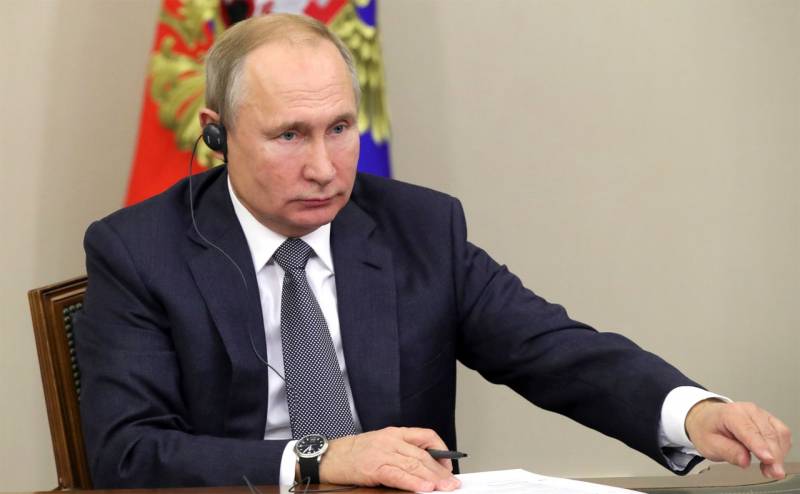 No sooner had the first official data on the meeting between the head of Russia and Belarus in Sochi appeared when Svetlana Tikhanovskaya, who is in Lithuania, commented on Lukashenka's visit. At the same time, Tihanovskaya, who calls herself "the national leader of Belarus," decided to appeal to Vladimir Putin.
According to Tikhanovskaya, she very much regrets that the Russian president has decided to hold a meeting with the "illegitimate president of Belarus". According to the logic of Mrs. Tikhanovskaya, Putin, apparently, "had to" follow the Lithuanian example and recognize her as the elected Belarusian president.
Tikhanovskaya:
I want to remind Putin the following - whatever you agree (with Lukashenko) in Sochi, it will have no legal force. All agreements concluded with illegitimate Lukashenko will be reviewed by the new government. The Belarusian people refuse Lukashenka's trust and support in the elections.
These statements by Tikhanovskaya resemble attempts to threaten Vladimir Putin, who today receives Alexander Lukashenko in his Sochi residence.
Tikhanovskaya:
I am very sorry that you decided to conduct a dialogue with the usurper, and not with the people of Belarus.
In this regard, the question arises: who exactly represents the people of Belarus today? Is it possible Ms. Tikhanovskaya, who immediately after the elections not only fled abroad, but also honestly announced that she was not going to lead the protest movement. And only later, in Vilnius, Tihanovskaya explained that she got excited with such wording, after which self-proclamation as "the national leader of Belarus" followed with the formation of the so-called Coordination Council of the opposition.