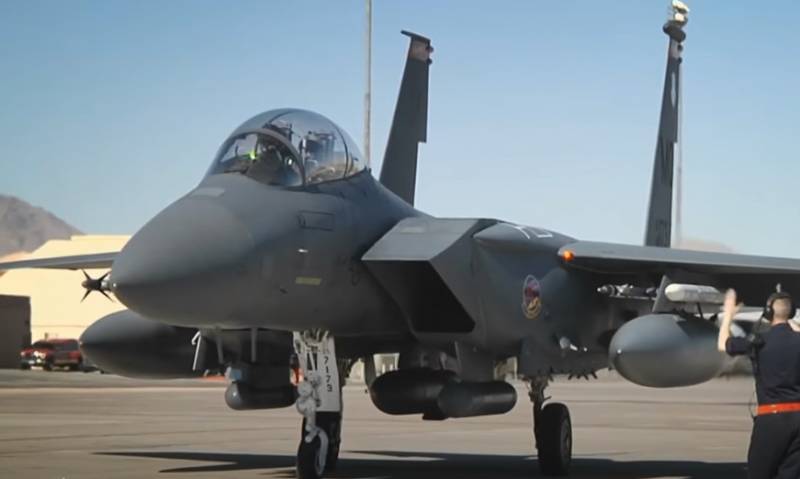 India continues to think about which fighters to choose when refitting its fleet. At the moment, 5 Rafale fighters have been purchased from France, deliveries of another 31 Rafale are expected. In addition, the situation with the order of 114 fighters has not been resolved. Among the options under consideration at the moment are the American F-18, the Swedish JAS 39 Gripen, the same French Rafale, as well as the Russian Su-35 and MiG-35.
All interested parties are trying to push India to the "correct" decision, but in New Delhi they took a pause that lasted for years.
TEAT (The EurAsian Times) published an article in which India is invited to supplement the list of fighter "candidates" with another American-made aircraft. This all-weather F-15EX fighter is the latest modification of the F-15 Eagle. The article says that India "in vain refuses to consider the option of purchasing the F-15EX", because "these aircraft are comparable in some characteristics to the fifth generation fighters F-22 and F-35."
From the material:
The Indian Air Force has already deployed Russian Su-30MKI fighters near China's borders. And if India buys the F-15EX, then American fighters will be able to join the Russian in the combat Indian
aviation
for more efficient operations in high mountain areas - near the border.
The author further writes that the F-15EX does not have stealth technology, unlike the F-22 and F-35, but at the same time "they can help ensure air superiority."
From the article:
While the F-35 is a tactical aircraft, the F-15EX is a weapon system for air domination and can perform many functions, including striking across borders, engaging in close combat with enemy fighters, and destroying enemy ships. In this case, the aircraft can be at a safe distance from weapons.