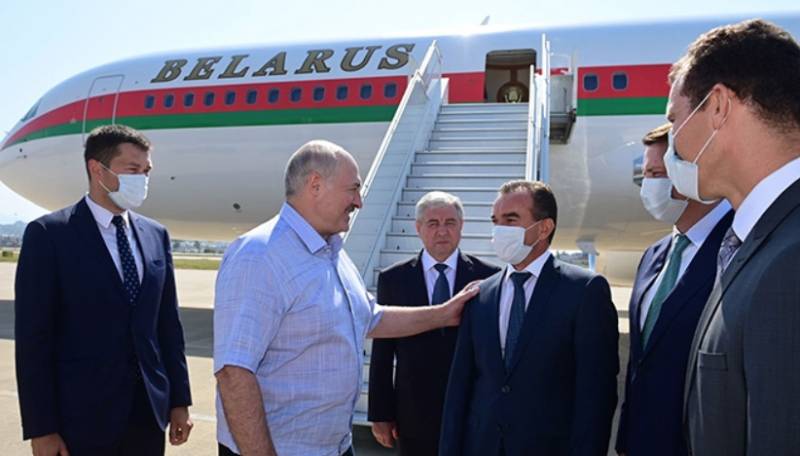 Today Alexander Lukashenko is visiting the Russian Federation for the first time since the elections. The meeting with the Russian President is taking place in Sochi. And this meeting is one of the main informational reasons not only in the post-Soviet space, but also in Europe. Euro-media is actively covering Lukashenka's visit to Russia, building forecasts, including those that should be classified as conspiracy speculation.
Journalist Konstantin Semin presents his reflections on the events in Belarus. He believes that the Belarusian percentage will end in nothing for the protesters.
Konstantin Semin notes that finances are taking the first place today, and the West is not going to overthrow Lukashenka without clear financial guarantees, although it will constantly call him an autocrat and dictator.
The author of the "Agitprop" program:
The West is not ready to fit in with the Belarusian opposition.
There is also a quotation from The Times, which speaks of the high probability that Lukashenka can retain power - "despite the allegedly rigged elections." This one phrase in itself is worthy of special attention. From it it is clear that even in the Anglo-Saxon world they decided to use rhetoric with smoothed corners.
Complete issue of "Agitprop" by Konstantin Semin: