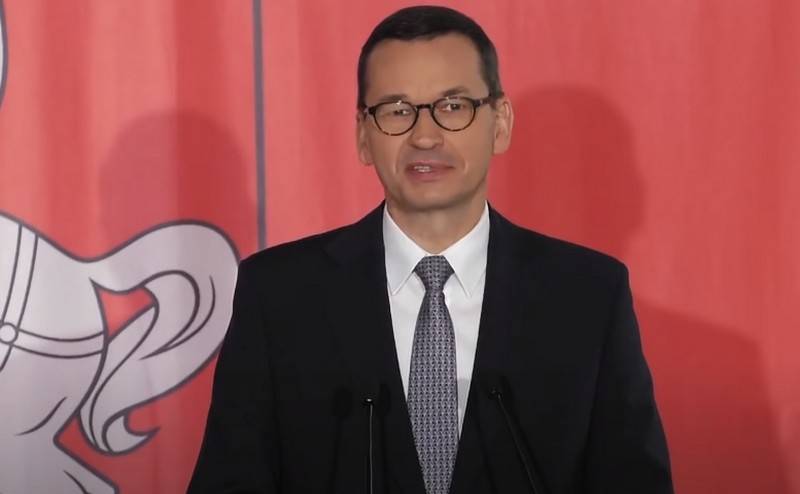 Poland called on Germany and the European Union to finally abandon the Russian Nord Stream 2 gas pipeline. Polish Prime Minister Mateusz Morawiecki made a statement on the website of the Frankfurter Allgemeine Zeitung newspaper.
Moravetsky called on the EU and Germany to finally abandon the Nord Stream 2 project in response to the poisoning of blogger Alexei Navalny by the Russian authorities. In his opinion, the only way out in this situation is "transferring the Nord Stream 2 project to the archive".
You cannot threaten Russia with a finger from afar and then get involved in the Nord Stream 2 project with Gazprom
- said Moravetsky.
The Polish prime minister stressed that the construction of the gas pipeline breaks the energy policy of the European Union from the inside, and makes Europe dependent on Russian gas. In addition, according to him, the launch of Nord Stream 2 will provide a serious financial injection into Russia, which will gain significant influence on one of the important EU partners - Germany.
Moravetsky said that Russia constantly violates international law and standards, therefore it is impossible to conduct a constructive dialogue with it.
Earlier it was reported that Warsaw can offer Berlin its own gas pipeline Baltic Pipe as an alternative to the Russian "Nord Stream-2".
At the same time, Berlin admitted that stopping the construction of the gas pipeline would lead to economic losses and hit Germany's reputation.