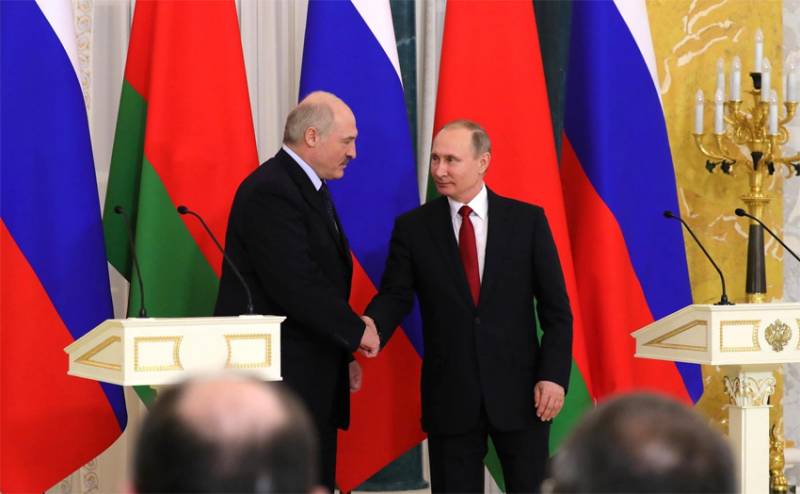 The European and American press publishes materials concerning Alexander Lukashenko's today's visit to Sochi. It is in this city that the first meeting of the presidents of Russia and Belarus after the elections in Belarus will take place.
The Danish edition Berlingske writes that "Lukashenka is flying to Putin against the backdrop of continuing protests in Belarus against rigged elections".
The author of the material, Thomas Agaard, quotes representatives of the Belarusian opposition:
We will not let Lukashenka sell our land.
In this regard, it is worth asking the question, what would that mean? Are you ready to sell the land yourself? ..
The Danish observer writes that Lukashenka's visit to Putin "could lead to the Kremlin gaining more power in Belarus." A similar statement was published in the British Guardian.
The Bloomberg edition cites the statement of the former British Ambassador to Belarus Nigel Gould-Davis. According to him, if the Kremlin focuses on supporting Alexander Lukashenko, then Russia "can turn its friendliest neighbor into a country with a population that sees Lukashenko only as a conspirator."
And this is the statement by US Undersecretary of State Stephen Bigan:
If the Kremlin continues to act in the same spirit (to support Lukashenko), then Russia runs the risk of turning against itself the Belarusian people, who have no problems with the Russian Federation, with Moscow.
In general, publications in Western media, including statements by politicians and officials, boil down to the fact that Russia "cannot support Lukashenka."