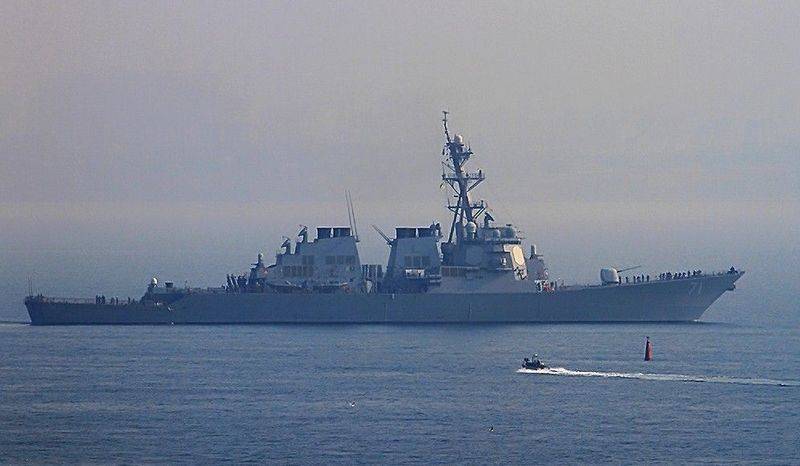 The American destroyer URO Ross (DDG-71) of the "Arleigh Burke" type entered the Baltic Sea, where it was taken under the control of the forces and means of the Baltic
fleet
. This was reported by the National Defense Management Center of the Russian Federation.
According to the report, the American destroyer, which entered the Barents Sea on September 7 as part of a detachment of ships, entered the Baltic Sea on September 13. The goals and objectives of the ship were not disclosed, but it is highly likely that the ship demonstrates "the US commitment to free shipping." This statement covers all calls of American ships into the Black and Baltic Seas.
The forces and assets of the Baltic Fleet are continuously monitoring the actions of the US Navy destroyer URO (missile defense) Ross, which entered the Baltic Sea on September 13, 2020
- the Center said in a statement.
USS Ross (DDG-71) - Arleigh Burke-class URO destroyer, currently stationed on a permanent basis at the Spanish military base in Rota. It is equipped with two Aegis launchers for 29 (bow) and 61 (aft) cells, an artillery mount 127 mm AU Mark 45, two six-barreled anti-aircraft guns (ZAU) Falanx 20 mm. It has anti-submarine weapons (RUM-139 ASROC), as well as mine and torpedo weapons - 2 * 3 324 mm TA Mk. 32 (torpedoes Mk. 46 and Mk. 50). Can carry a ship's helicopter on board.