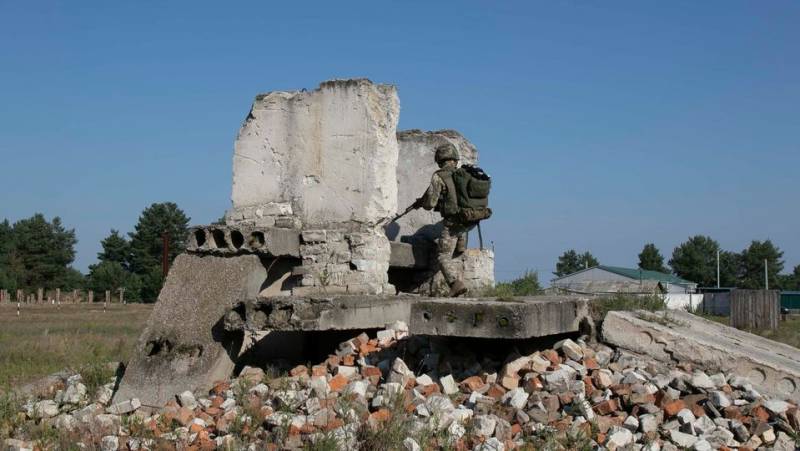 The situation that has developed in the area of ​​the Shumy settlement near Gorlovka is being discussed. The degree of discussion is also added by the statements that have been made recently by the head of the Donetsk People's Republic, Denis Pushilin. The head of the DPR twice announced an order to destroy the fortifications of the Armed Forces of Ukraine in the Shumov area, but the matter never came to fruition.
The last withdrawal of the order was due to the fact that the Ukrainian side and the OSCE agreed to jointly inspect the territories near Horlivka. This initiative, we recall, came from the Minister of Foreign Affairs of the DPR Natalia Nikonorova. But as soon as it came to direct monitoring, Kiev withdrew the decision on the joint inspection.
The head of the Ukrainian representative office in the Trilateral Contact Group, Leonid Kravchuk, said that the withdrawal of the decision was due to the fact that the representatives of the DPR "wanted to inspect not only the Noises, but also the surroundings". In fact, the withdrawal of the decision is connected with the next threats from the radicals against Zelensky. The radicals called the decision on a joint inspection with the DPR "a betrayal of Ukrainian interests," and the Ukrainian president once again played back under pressure from radical circles.
Now the situation looks like a stalemate: no implemented ultimatum, no joint inspection.
In the DPR, they once again announced that they received data on new engineering work of the Armed Forces of Ukraine near the village of Shuma - with the creation of new fortifications. But Pushilin's order to destroy these fortifications on September 9 was withdrawn. And this is against the background of the fact that no joint inspection is foreseen, just as it is not expected that the Ukrainian military themselves dismantle the fortifications, which should not be in accordance with the agreements concluded. Moreover, this is another evidence that negotiating with Kiev, by and large, is meaningless, since the Ukrainian side did not comply with the agreements, does not comply and, apparently, is not going to comply. At the same time, political scientists constantly say that "Zelensky does not have the proper opportunities to influence the security forces." And who, then, is this president and supreme commander in chief? .. What is the point of negotiating? It looks like nothing.