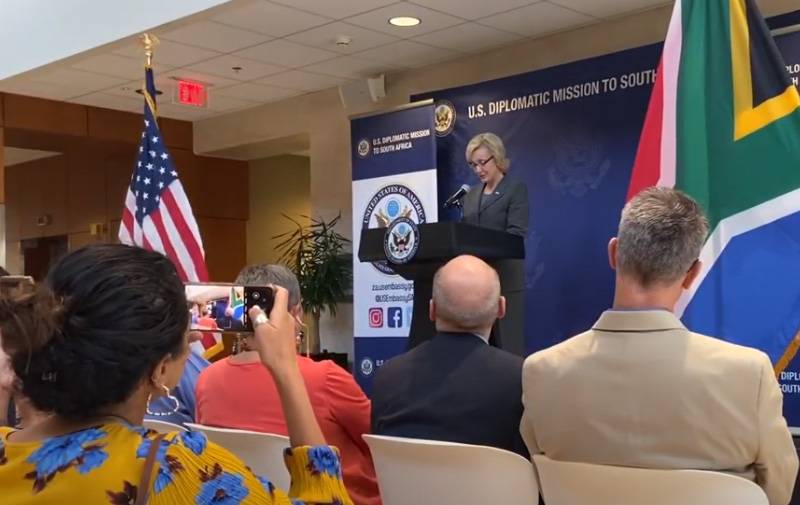 A major American publication writes about Iran's "new insidious plans". The Politico article stated that the Iranian authorities and the command of the Islamic Revolutionary Guard Corps did not abandon the idea of ​​retaliation against the United States.
The article says that the reason for the impending retaliation is the death of General Soleimani. It is worth recalling that he died in an American airstrike earlier this year. Since then, Iran has launched several missile attacks on American military bases in Iraq.
Politico, citing its own sources, says that Iran has chosen "a potential victim to implement the plan of revenge." And Lana Marks, the US Ambassador to the Republic of South Africa, is named this potential victim.
The article reports that, having received the relevant information, the American intelligence warned the diplomat about a great threat to her life.
Politico claims that "Tehran has chosen to select Lana Marks as a potential target due to her loyalty to US President Donald Trump." Material:
She has known Trump for more than 20 years, and therefore Iran can present a potential blow to her as a blow to Trump, who ordered the elimination of General Qasem Soleimani in January.
The article also claims that Iran "has a large spy network in South Africa." From the article:
Lana Marks could be an easy target for Iranian agents, unlike US ambassadors, for example, in Europe.
Iran has not yet officially commented on this publication in the American media. However, there is already an unofficial reaction. For example, it is said that the United States itself can turn one of its diplomats into a "sacred victim" for the next round of escalation and to justify its own withdrawal from the nuclear deal.