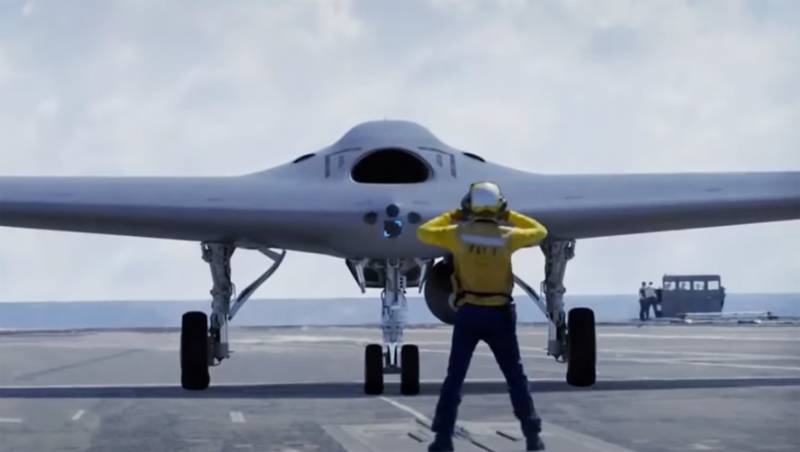 Head of Deck Development Department
aviation
US Navy Rear Admiral Greg Harris announced the main direction of modernization of American aircraft carrier strike groups. According to him, today the main emphasis is on increasing the range of combat use of the AUG aviation wing.
Rear Admiral Harris:
We carried out a comprehensive study of the structure of the aircraft carrier's air wing - both aircraft and maintenance personnel, weapons systems, and networking capabilities. To give our carrier strike groups additional opportunities to increase the range of the aircraft wing, we are adding the latest tankers to this aircraft wing.
According to Rear Admiral Harris, at the moment we are talking about unmanned aircraft refuellers Boeing MQ-25 Stingray.
Harris notes that the MQ-25 Stingray is a tool that can significantly increase the range of combat use of carrier-based aircraft of both the 5th and 4th generations.
Greg Harris:
This will allow our carrier-based aircraft to achieve long-range dominance from the deck of an aircraft carrier. There will be new opportunities for striking, maintaining the pace of the combat operation.
According to the American rear admiral, his opinion is that the 11 operating aircraft carriers of the US Navy are "the most surviving airfields in the world."
The Americans commented on this statement to Harris in the media. In particular, it was noted that in reality, the United States currently has not 11, but 8 aircraft carriers on the move. Three are at docks "with disrupted repair and maintenance deadlines."