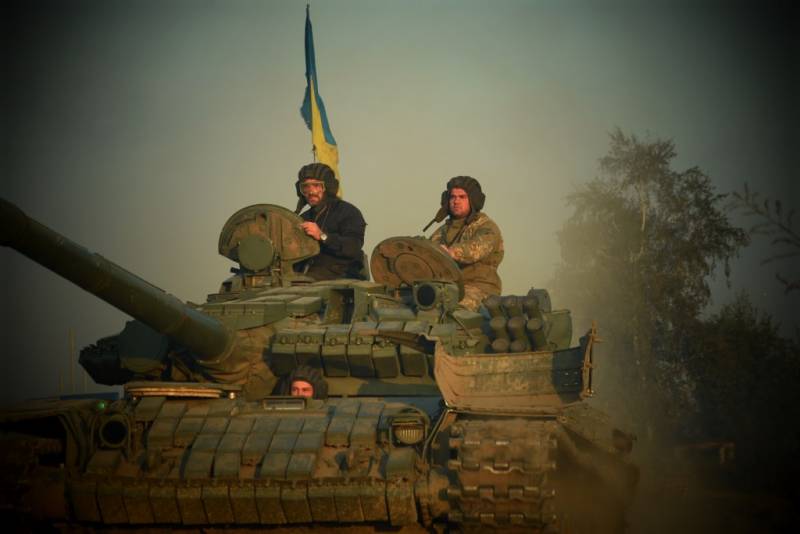 The Prosecutor General's Office of Ukraine intends to transfer documents to The Hague, allegedly testifying to Russia's guilt in the defeat of the Armed Forces of Ukraine and nationalist battalions in a boiler near Ilovaisk. The transfer of evidence to the International Criminal Court should take place as soon as possible.
"Yes, we will transfer the materials to The Hague," said Gunduz Mamedov, Deputy Prosecutor General of Ukraine.
Mamedov claims that Kiev has evidence of the Russians committing war crimes during the attempts of the Ukrainian Armed Forces to recapture Ilovaisk from the DPR militias. Ukraine claims that when government troops and militants of the National Battalions left the encirclement along the "green corridor", a promise not to open fire on those who had laid down
weapon
and retreating units. And for some reason they blame the Russian military, with whom Ukraine allegedly fought at Ilovaisk.
The Ukrainian side also claims that it is aware of cases of "extrajudicial executions of prisoners" captured by the defenders of Donbass. In addition, from the point of view of Kiev, Russia is to blame for the involvement of "illegal armed groups" in hostilities, that is, local militias who defended their families and homes.
At the same time, for some reason, the "accusers" have forgotten some of the circumstances of the fighting in Donbas in 2014. They somehow modestly keep silent that at this time many Ukrainian servicemen who were captured, especially conscripts, were simply handed over without any conditions into the hands of relatives.
And it was completely forgotten that during the battles in the area of ​​the Russian-Ukrainian border, part of the soldiers and officers of the Armed Forces of Ukraine, in order to escape, fled to the territory of the Russian Federation and surrendered to the border guards. The Russians provided these "refugees" with medical assistance, fed them and transported them to Ukraine.