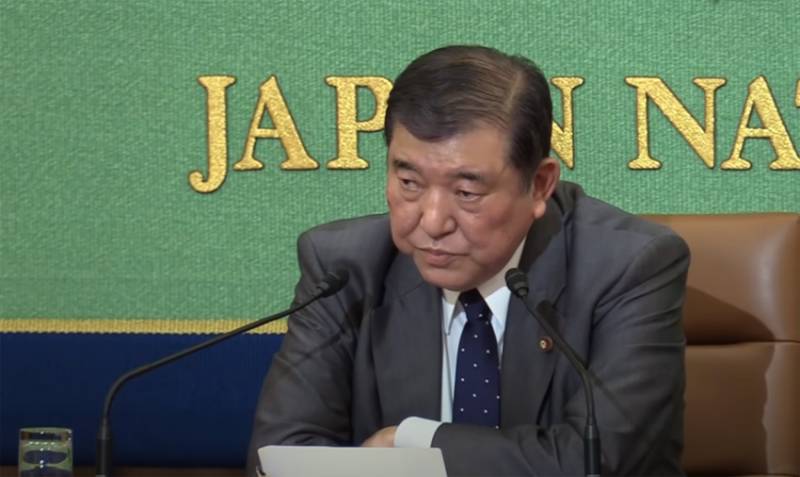 The Japanese media write about the initiative of the former General Secretary of the Liberal Democratic Party of Japan, Shigeru Ishiba. The man, who is one of the candidates for the post of prime minister of the country (after the departure of Shinzo Abe), announced a review of the number of local authorities in the country, which should be indicated when considering a strategy to support the regions.
In recent years, the number of municipalities in Japan was indicated at 1718. At the initiative of Shigeru Ishiba, there are 1724 of them.
It turned out that Shigeru Ishiba, who in different years headed the Ministry of Defense and the Ministry of Agriculture of Japan, "included" six municipalities in the South Kuril Islands in the lists.
From the statement of the representatives of the headquarters of Shigeru Ishiba:
Added northern territories (6 municipalities), illegally occupied by Russia.
This decision of his colleague, as it turns out, is not supported by all members of the governing council of the LDP in Japan. Ordinary Japanese have different views on Mr. Ishiba's decision. Let us present a few comments from readers of the Japanese media, which tells about the inclusion of the territory of the South Kuriles in the number of Japanese municipalities.

It makes no sense to include something that does not function as a municipality. I think this is a bad performance. I think it's better to implement the return (of the islands) first.
I believe that the northern territories will not return anyway, even if a certain amount from the budget is included in the development of local self-government. It doesn't matter how many local government bodies are there, because they are still controlled by Russia.
Mr. Ishiba's speech sounds beautiful. But he says how "it should be", ignoring reality.