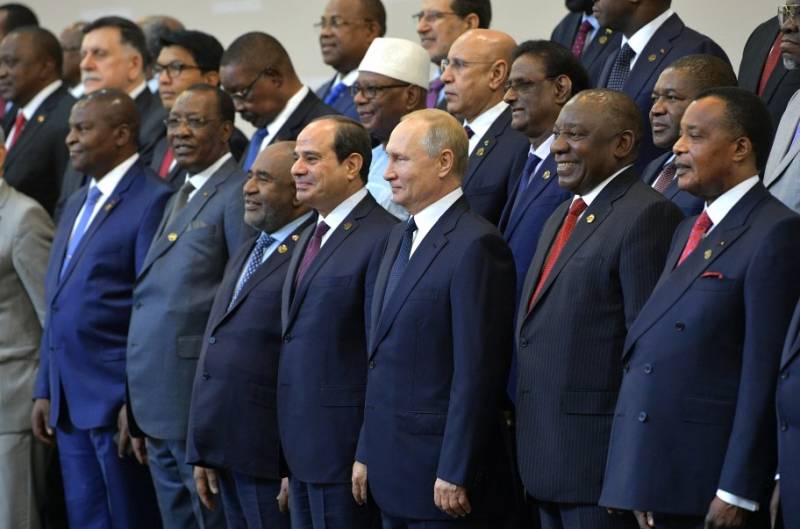 Russia has joined other powers seeking to increase their influence in Africa. But it should not act in the same way as in Europe, because the negotiating position of African leaders has never been as strong as it is today.
This opinion was expressed in an interview for WP Magazyn by Dr. Jedzhei Cherep, a Polish expert on African policy.
The continent is attractive to foreign investors for a number of reasons. The economies of African countries are developing at a rapid pace, the continent has rich reserves of raw materials. At the same time, the population is growing rapidly - it is estimated that in thirty years, every fourth inhabitant of the planet will be African.
The analyst notes that African leaders are seeing a growing number of states lining up to them. China, the United States and former colonial countries have long been active on the "black continent". And in the last decade, they have also been joined by three new players: Russia, Turkey and the United Arab Emirates. African countries are getting more room for maneuver and are waiting to see who will give more.
According to the Polish analyst, Russia is positioning itself as a country that helps African countries gain independence from their former metropolises. China and Turkey also play on an anti-colonial note, proud of the continent's absence of a colonial past.
Cherep believes that Russia usually begins cooperation with African states from the military sphere, then develops and produces raw materials, and only then the Kremlin begins to think about long-term investments. Thus, according to the Polish analyst, Moscow first of all tries to "fill its pockets."
At the same time, he emphasizes that Russia's actions do Africa not only harm. Take the Central African Republic. The Russians, according to Dr. Skull, helped stabilize and negotiate a better peace agreement in
stories
of this state.
Thanks to them, the CAR is now a relatively safe country.
The Russians have provided invaluable assistance to Africa in the treatment of Ebola, and also support the fight against jihadists, who are a global threat.
As the analyst notes, although Poland is not used to this, Russia can play a positive role.