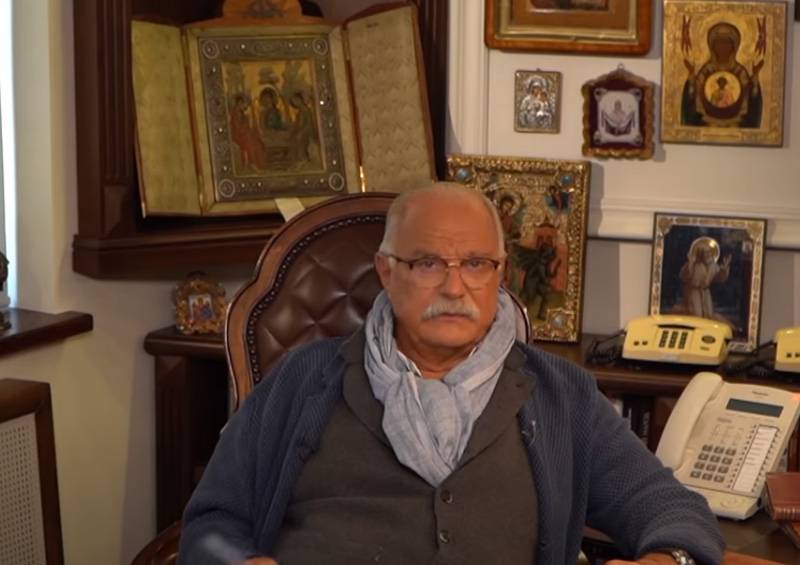 The next release of the program of the famous director Nikita Mikhalkov "Besogon TV" was released on the network. The author of the program decided to call this issue "Anthology of Falsehood." The material is devoted to current events, including the protests in Belarus and the situation related to the state of health and the alleged poisoning of Alexei Navalny by Novichok.
Nikita Mikhalkov, talking about the Belarusian political agenda, says that he cannot support Alexander Lukashenko and largely agrees with the protesters.
Program author:
True, I have a different starting point in this regard: he is the wrong partner. He says one thing today, another tomorrow. That is, the Union State, then no.
Mikhalkov notes that by the time of the elections, Lukashenka had a power euphoria, when he lost touch with reality and stopped feeling reality, began to lose his shores.
At the same time, Besogon also considers the issue of crowd aggression during protests - with attacks on police officers, the appearance of people with Molotov cocktails.
The program shows fragments of interviews with modern youth at the Yeltsin Center. Also in the issue of "Besogon" is shown a screen of one of
News
on "Voennoye Obozreniye", when one of the issues was either removed from the air of VGTRK, then postponed to another time.