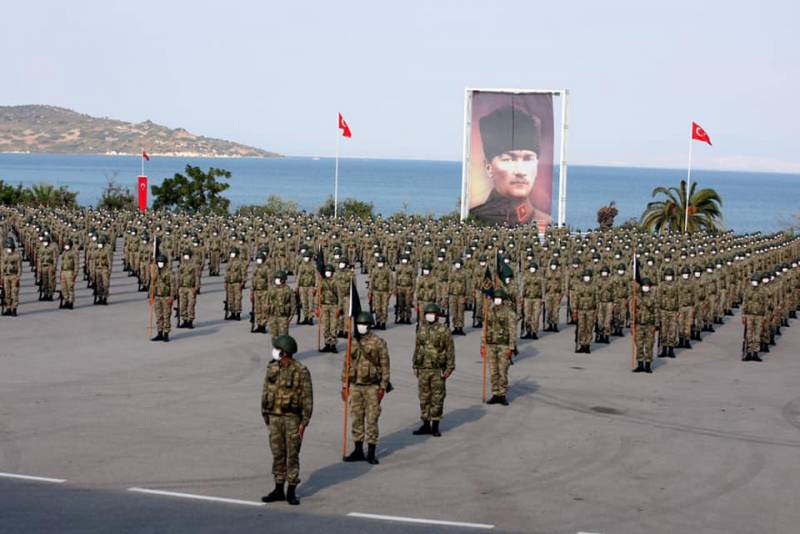 European press releases materials criticizing Turkey's actions in the eastern Mediterranean. In particular, the tightening of Ankara's rhetoric towards Athens and Paris is noted. The Turkish authorities said that Greece is heating up the situation and is trying to "incite other European NATO countries against Turkey."
Meanwhile, the portal The Arab Weekly published an article which says that for Ankara, the hotbed of confrontation from Libya is shifting to Cyprus.
From the article:
The Europeans, especially France and Greece, are irreconcilable on this issue and reject the illegal actions of Turkey aimed at using the wealth of oil and natural gas of the eastern Mediterranean at the expense of the rest of the region, primarily Greece.
The material contains a statement by Turkish writer and opposition figure Ilkhan Tanir. According to critic Erdogan, the Turkish president is now "entering into an alliance with anti-Western forces, including extremists and retired military hawks."
Ilkhan Tanir:
Many of them are officers who previously defended expansionist policies in the Aegean, Mediterranean and other seas and promoted a naval agreement with Libya. The relationship is mutually beneficial as Erdogan gains approval for his policies in Libya and retired military personnel gain recognition, influence and prominence.
The article also cites the opinion of the American professor of international relations Henry Barkey, who believes that a tough confrontation in the eastern Mediterranean will be inevitable if "the Turks remain adamant about the oil and gas resources in the region."
Meanwhile, the Turkish government commented on the recent US decision to lift the supply embargo
weapons
Cyprus. Turkish Defense Minister Hulusi Akar said that this American decision "could lead the situation to a dead end."