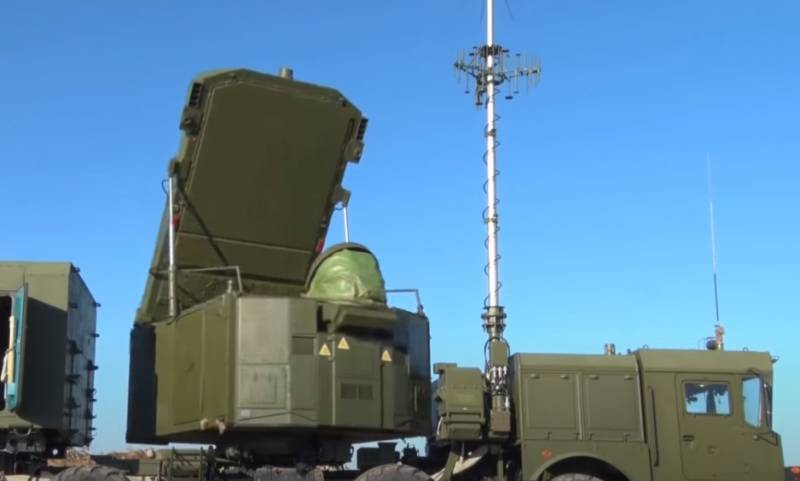 The Chinese press is actively discussing the imminent introduction of the latest S-500 anti-aircraft missile systems into service with the RF Armed Forces. The discussion is also associated with an attempt to answer the question of whether China should purchase these new generation air defense systems from the Russian Federation.
A material was published on the pages of the Chinese portal Sohu, which says that the popularity of the Russian-made S-500 Prometheus complex in the world arms market may turn out to be high if it can fight stealth fighters. It is noted that the S-500 air defense system radar allows detecting and identifying targets at distances that none of the existing complexes can provide monitoring. At the same time, it is added that the S-500 air defense system is not only an anti-aircraft
weapon
but also anti-missile.
An author in the Chinese media writes that one of the most likely first buyers of the S-500 Prometheus air defense system from Russia may be India. From the article:
India could acquire the S-500 from Russia, even if it is not confirmed that it is capable of countering stealth fighters. Anti-missile performance can play a role. India may order the S-500 as a more modern addition to the contracted S-400 Triumph, since they do not have their own air and missile defense technologies.
At the same time, the Chinese author, assuming that it is India that can become the first buyer of the Russian S-500s, he is pumping up, adding that in this case, China's geopolitical competitor can get the PRC ahead of a more advanced anti-aircraft weapon.
Earlier in the Russian Federation, representatives of the defense industry noted that there was no talk of exporting the S-500 air defense system. The main task is to deliver the latest systems to the Russian Armed Forces.