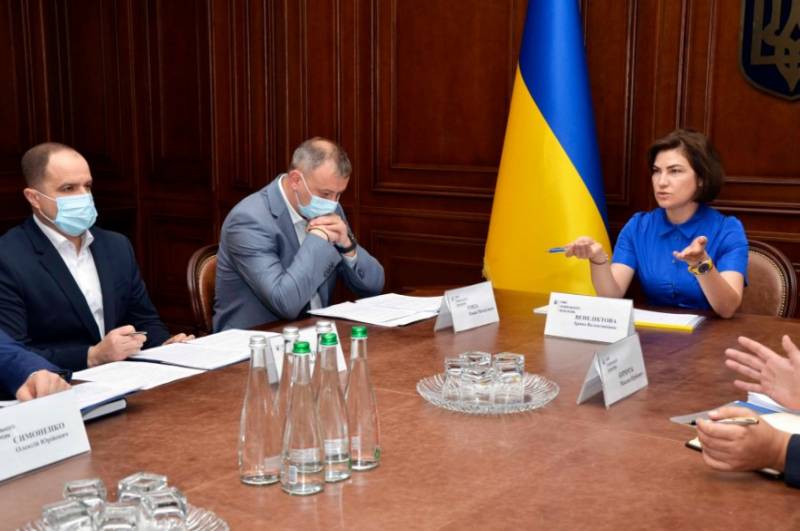 The office of the Prosecutor General of Ukraine sent to Belarus all the necessary documents for the transfer of 32 Russian citizens to it, whom the law enforcement officers detained near Minsk. All of them, according to the Ukrainian side, are members of the Wagner private military company (PMC).
The Prosecutor General of Ukraine Irina Venediktova told about this in an interview with Savik Shuster, which he published on his YouTube channel Shuster online.
According to Venediktova, the ministry sent the extradition document to Minsk without waiting for the required ten days to expire. To do this, the Ukrainian prosecutors, according to the official, had to work tirelessly seven days a week. And although this did not bring results, they did their job one hundred percent.
Venediktova believes that the Office of the Prosecutor General of Ukraine, trying to capture 32 citizens of the Russian Federation and obtain their extradition to Ukraine, acted clearly within the law. However, she added that participation in this
stories
They tried to draw Kiev into international politics.
The head of the General Prosecutor's Office of Ukraine explained the demand for the extradition of Russian citizens by the Belarusian authorities to a third party by the fact that earlier the Russians had participated in hostilities against the Ukrainian army on the side of the Donbass republics.
When asked about the possible involvement of the Ukrainian special services in the incident, Venediktova found it difficult to answer.