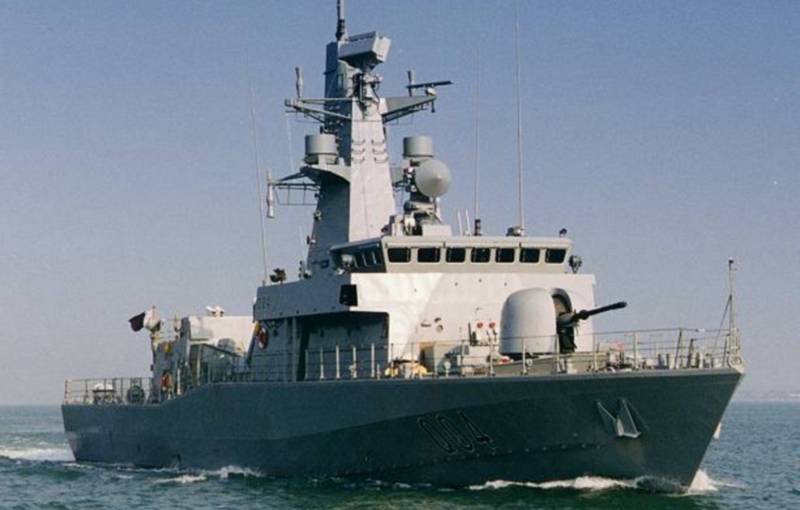 British-built large missile boat of the Vita project of the Qatar Navy
The naval forces of Ukraine may be armed with British boats. According to the Ukrainian web resource Evropeyskaya Pravda, Britain has offered to build a batch of missile boats for Ukraine.
According to the newspaper, the Ministry of Defense of Ukraine has received a proposal to build eight large missile boats for the Ukrainian Navy under the British project. The first two boats are to be built in Great Britain, the remaining six - at Ukrainian shipyards. At the same time, it is noted that at the moment neither the developer nor the type of boats are known, but the wishes of the Ministry of Defense of Ukraine have been voiced. According to them, the boats should have a length of 50 meters, a displacement of 400 tons, a full speed of 35 to 50 knots. The main weapon is the Neptune anti-ship missiles of foreign or Ukrainian production. Each boat must carry eight anti-ship missiles.
The project is to be financed through a loan of £ 1,25 billion ($ 1,6 billion), which will allegedly be provided by the UK for a period of 10 years. Also, the funds of this loan should be used to modernize the bases of the Ukrainian Navy.
The proposal was allegedly made during a visit to Kiev by British Defense Secretary Robert Ben Lobban Wallace. If agreed, the agreement could be signed during the visit of Volodymyr Zelenskyy to the UK in October this year.
According to the bmpd blog, the information about the full funding of this project by the UK raises serious doubts due to the contradiction to traditional British practices in the field of military-technical cooperation.