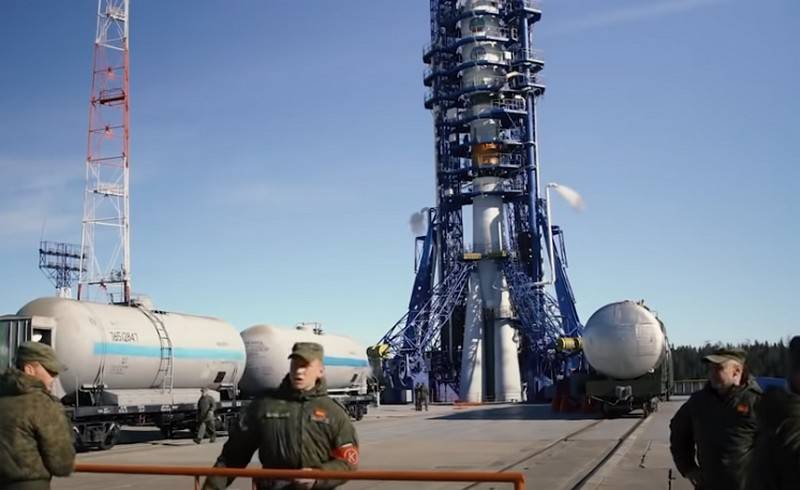 The Russian government has authorized the use of military infrastructure to launch the Gonets-M spacecraft into orbit. The corresponding decree was signed by Prime Minister Mikhail Mishustin, according to the website of the Cabinet.
According to the decree, the Soyuz-2.1b carrier rocket launched from the Plesetsk cosmodrome will be used to launch the Gonets-M communication satellites. At the same time, it is allowed to involve personnel of space forces and military infrastructure in the launch. The launch itself will take place on a contractual basis, together with the Gonets-M satellites spacecraft from other countries will be launched.
We are talking about the planned launch of the Gonets-M spacecraft into orbit, which provide communication outside the coverage area of ​​mobile operators. At the same time, several satellites created by Russian universities, as well as spacecraft from Finland, the USA, Canada, Lithuania, the United Arab Emirates, and Germany for civil purposes will be launched as payloads.
- said in a statement.
Earlier it was announced plans to launch three Gonets-M satellites with a Soyuz-2.1b rocket by the end of 2019. Then, in 2020, another launch of Soyuz-2.1b was planned, also with three Messengers, and in 2021-2022, it was planned to launch six Messengers-M into orbit with two Angara-1.2 missiles, three vehicles each.
The satellites to be launched should be part of the Gonets-D1M global low-orbit satellite system, which is designed to provide communication and data transmission in remote and hard-to-reach areas, including the Far North. Currently, the constellation includes 11 satellites instead of 12, and 8 of them have already worked out the guaranteed period.