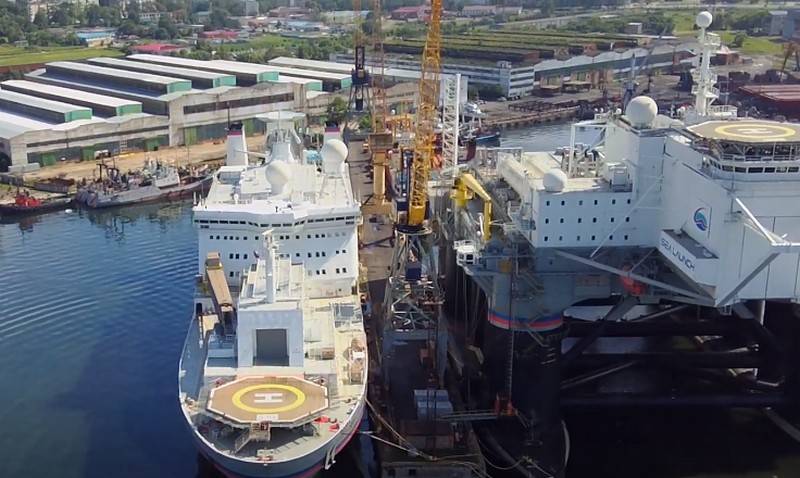 The modernization of the Sea Launch floating cosmodrome may begin in two months, said Dmitry Rogozin, head of the Roscosmos state corporation.
According to Rogozin, Roskosmos expects to begin modernizing Sea Launch two months after all legal and organizational issues have been resolved.
Then, I think, a couple of months to resolve all organizational and legal issues and start modernizing the complex
- said the head of Roscosmos, adding that the standard Soyuz-5 launch vehicle will be used for launches from Sea Launch.
I think that we will use the standard Soyuz-5 rocket, because when these legs and the launch pad supports are reinforced, they will withstand the entire volume of the Soyuz-5 rocket with a full refueling
- he said.
Deputy Prime Minister Yuri Borisov announced that the Sea Launch floating cosmodrome will be restored at the Army-2020 forum. According to him, the floating spaceport is a unique structure and it would be foolish not to use it, letting it go for scrap. Borisov said that the restoration of the cosmodrome could cost 35 billion rubles.
The Sea Launch floating spaceport consists of the Odyssey floating launch platform and the command vessel. In total, 36 launches were made from the sea launch site, of which 33 were successful. In 2014, the last rocket was launched, as Russia stopped supplying missile components to Ukraine, including the RD-171 rocket engines.
At present, Sea Launch is located in the Russian Far East, the project has been frozen "until better times."