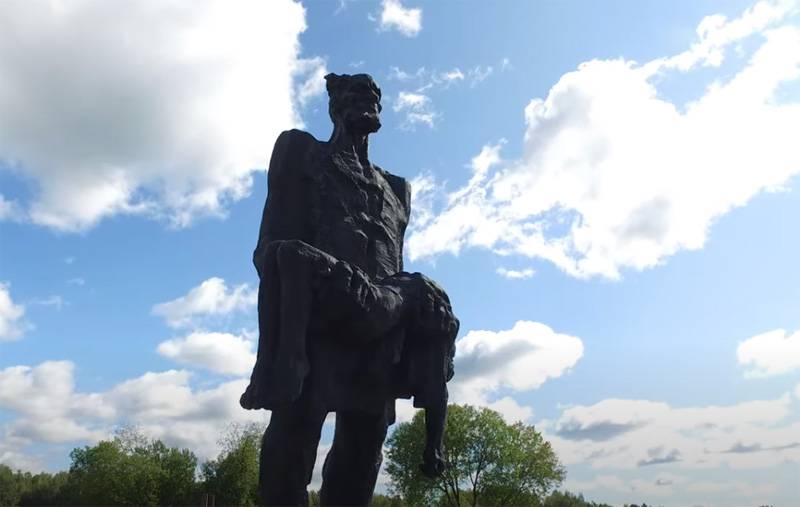 Today, for the 58th time, the Day of Remembrance of the Victims of Fascism is celebrated in our country. This date, which falls on every second Sunday in September, has been celebrated in our country annually since 1962.
This is a day of remembrance for tens of millions of people who became victims of fascism. On this day, not only the soldiers who gave their lives to defend the Motherland are remembered, but also the civilian population who suffered during the Second World War.
There is no such state in the world, there is no such people, there is no such family whose members, directly or indirectly, would not suffer from the invaders. It was the representatives of the diabolical fascist ideology who drove people into concentration camps, gas chambers, and experimented with people. At the cost of colossal efforts of a part of humanity, especially our great people, fascism was defeated, and its ideologists were deposed and destroyed.
The decision to consider every second Sunday of September as the International Day of Remembrance for the Victims of Fascism, the main purpose of which is to combat the ideology of the revival of fascism, was made in 1962. Why was September chosen as the month of the day of remembrance for the victims of fascism? It was during this month that the beginning and the end of World War II fell.
Today, to the great regret of the still living fighters against the fascist regime and to the great shame of their descendants, attempts are being made in Europe to rehabilitate the fascists and their accomplices, a number of countries are trying to revise the results of the Second World War. We see an example of such actions in Estonia, where marches of veterans of the 20th SS Division are held annually, in Latvia, which organizes the processions of former punishers, in the once fraternal Ukraine, where, within the framework of European integration and decommunization, the accomplices of the fascists from the UPA (banned in Russia) were recognized as fighters for independence, equating them to the veterans of the Great Patriotic War.
On the International Day of Remembrance of the Victims of Fascism, by tradition, public events are held in memory of tens of millions of people who died during the Second World War: visits to monuments and memorials, military cemeteries and burial sites of victims of Nazi concentration camps.