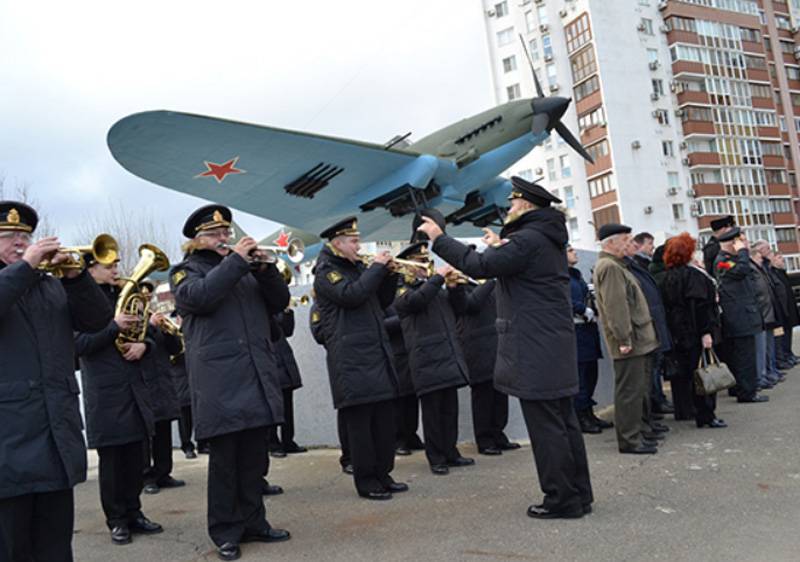 Opening of the monument to the Il-2 attack aircraft
The more time has passed since the end of the Great Patriotic War, the more the number of pseudo-historical myths about that great war grows. A whole movement of pseudo-historians has managed to form, who openly extol the German troops over the Red Army, inventing more and more justifications for the defeat of the Nazis. The notorious statements about "the main contribution to the Soviet victory of the cold weather of 1941-1942" are now supplemented by ridiculous statements about the "humanity of the German commanders" who, it turns out, "retreating, tried to save more human lives."
These slogans are very similar to those that at one time were actively used by the department of Joseph Goebbels.
The film on the Sky Artist channel tells about the myths that are associated with Soviet pilots. For example, the myth about the pilots of the Soviet Il-2 attack aircraft is considered.
Debunking myths was often helped by personal meetings of those who had to confront each other during the war.
There are recollections of the incident with the captured Germans on the territory of Poland in the spring of 1945, who, seeing the disguised Il-2 near the road, threw themselves to the ground in fear and began to ask not to be shot. Stormtrooper pilot, Hero of the Soviet Union Grigory Ryabushko says:
We come closer to the Germans, and I see horror on their faces. I've seen a lot, but I've never seen such horror on a human face again.
It turned out that the German soldiers perceived the pilots of the Soviet attack aircraft as "the most natural animals from which there is no escape."
Details of why the Germans were so afraid of the Il-2 pilots in the video: