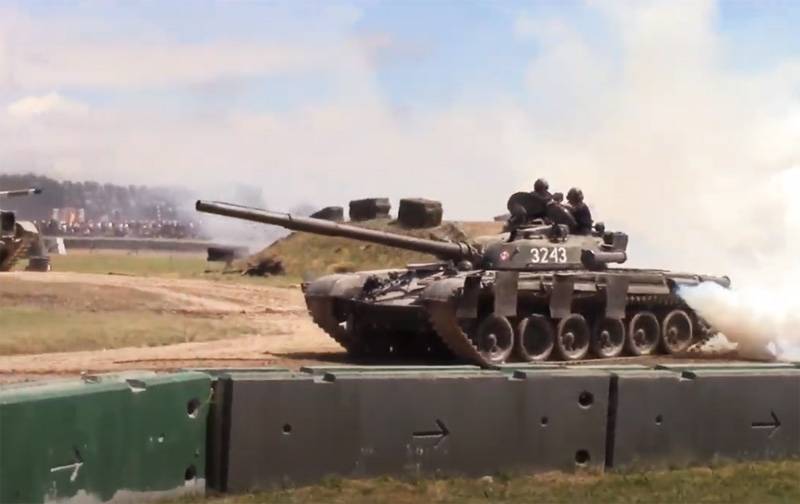 At the international defense exhibition MSPO 2020 in the Polish city of Kielce, a modified T-72M1R tank was presented, which is in service with the 20th Mechanized Brigade of the Polish Armed Forces. The combat vehicle has undergone minor upgrades.
It is reported by the Polish edition of Defense 24.
The delivery of these machines to the troops began at the end of 2019, and by the end of 2025 there should be at least 230 of them, and a total of 318 needs to be improved.
tanks
... The upgraded T-72 will be required by the Polish Army before the commissioning of a new tank, codenamed "Wolf".
The modified equipment also entered the 19th Lublin Mechanized Brigade. The first eight tanks hit the troops in December last year.
The improvements made to the T-72M1R tank relate primarily to fire control and communication systems. Their goal was to increase the combat capabilities of equipment without significant financial investments. In addition, it was conceived to limit ourselves to minimal changes in the method of service, so that even the reservists would not have difficulties during operation.
The most noticeable difference, allowing you to visually determine that you are in front of a T-72M1R, was the lack of an infrared system on the modified tank, located to the right of the gun. It is no longer needed as short-range active night vision systems have been replaced by newer solutions. The tank commander and driver received new Polish-made night vision devices, and the gunner's seat is now equipped with a third-generation KLW-1 Asteria infrared camera. The same devices are used in the modernized Leopard 2PL tanks.