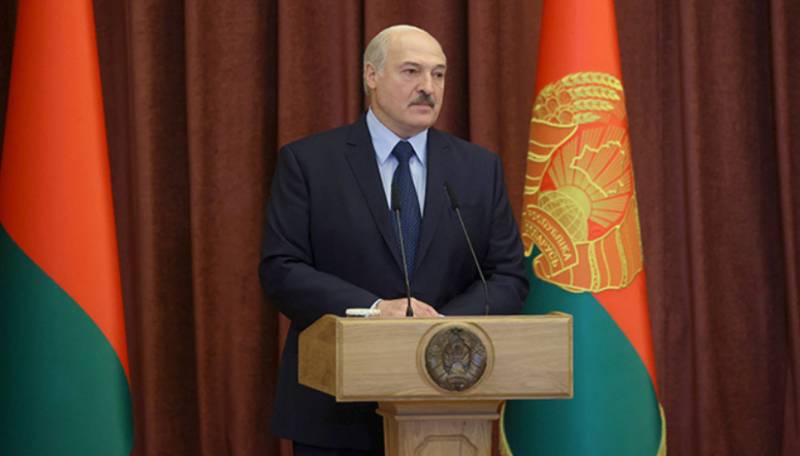 European media publish a statement by the deputy of the Lithuanian Seimas from the "Liberal Movement" Simonas Gentvilas about the sanctions imposed by the Baltic countries against Belarus. We are talking about the sanctions that Vilnius and its Baltic partners imposed on the President of the Republic of Belarus Alexander Lukashenko and a number of Belarusian officials, banning them from entering and announcing "freezing accounts, if any."
Simonas Gentvilas suggested that Lithuania was "playing with fire" by imposing sanctions against Belarus.
The Lithuanian liberal parliamentarian says that for the first time official Vilnius allowed itself to impose sanctions against foreign political figures without agreeing on a common position with other members of the European Union.
Simonas Gentvilas:
Our state has imposed sanctions without agreeing on a common European position. But Belarus can answer toughly. We risk not only economically, but also in terms of security. Now I cannot even rule out military aggression or at least an outbreak on the Lithuanian-Belarusian border. After all, Lukashenka now needs to be confirmed that he is a strong leader, a tough guy. And as the supreme commander in chief, he may well go to mobilize the army.
Gentvilas notes that if Lukashenka does not agree to this, he may close the border with the Baltic countries.
Gentvilas:
Minsk can argue this with anything for legitimacy: for example, a pandemic.
According to the Lithuanian MP, the anti-Belarusian sanctions from Vilnius are short-sighted, since now Belarus "will begin to move towards Russia, towards full integration."
The parliamentarian makes it clear that the EU countries may not stand up for Lithuania, if it is faced with a response from Minsk, since the decision was made without the consent of all partners in the European Union.
Another Lithuanian MP Naglis Puteikis, representing the local self-government body of Klaipeda, says that in the current situation it would be much smarter "to take a break and keep silent for now than to rush forward to Brussels with the introduction of sanctions." According to Puteikis, this is a continuation of "the policy of Dalia Grybauskaite, who barked at her Belarusian neighbors for any reason."
Puteikis in an interview with Euronews:
Now we can see repeated elections with the nomination of a truly pro-Russian candidate. I won't be surprised if Russia succeeds. She knows how to conduct large-scale political campaigns.
In the meantime, the Swiss press released an article that says that while protests are taking place on the streets of Belarusian cities, Svetlana Tikhanovskaya is celebrating her birthday in Lithuania.