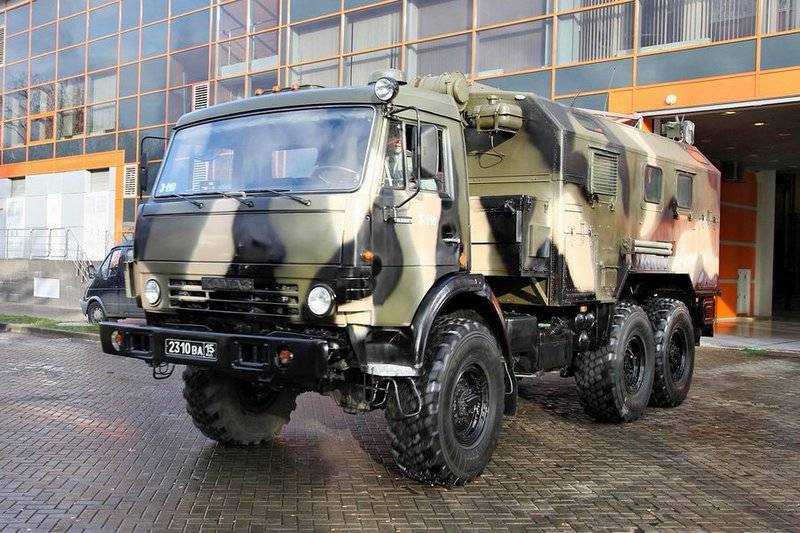 Rosgvardia received a batch of command and staff vehicles for organizing mobile communication centers. This was reported by the press service of the state corporation "Rostec".
The Ruselectronics holding supplied the Russian Guard with a batch of R-142NSA-R command and staff vehicles intended for organizing field communication centers. The number of cars in the batch is not reported. According to the general director of the Ryazan Radio Plant (part of Ruselectronics) Yuri Smirnov, to date, more than 100 KShM R-142NSA-R have already been delivered to various customers from law enforcement agencies.
R-142NSA-R command and staff vehicles allow to quickly deploy a data transmission network in open and closed modes using encryption algorithms, as well as combine several telecommunication systems to work in a single information space
- said in a statement.
The crew of the car consists of 5 people, preparation for work (while driving) takes 5 minutes. Full deployment of the system to work on all types of antennas, with the laying of subscriber lines, takes no more than 40 minutes. The equipment operates in the KB and VHF bands, has the ability to access telephone lines for collective use and connect to radiotelephone communication.
Note that the KShM R-142NSA-R was used during the 2018 FIFA World Cup to ensure the safety of participants and spectators.