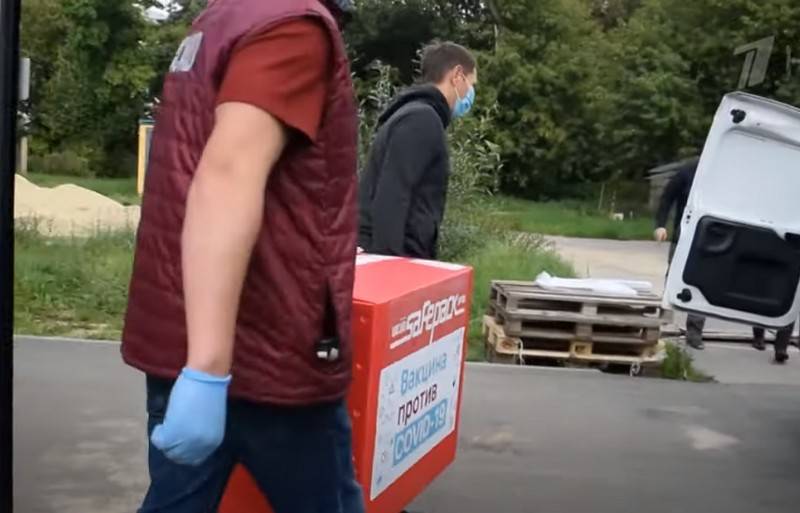 The first pilot batch of the Sputnik V anti-coronavirus vaccine has been sent to the Russian regions to vaccinate the civilian population from risk groups. This was reported by the press service of the Ministry of Health.
As explained in the Ministry of Health, within the framework of this delivery, the logistics of delivering the vaccine to the regions will be worked out, as well as the organization of vaccination of the population. It is clarified that the first to receive the vaccine will be citizens from high-risk groups - doctors and teachers.
The first batch of Sputnik V (Gam-Covid-Vac) vaccine (...) has been sent to the regions. As part of the pilot delivery, the logistics chains for the delivery of vaccines to the constituent entities of the Russian Federation, the distribution and organization of vaccination against COVID-19 of citizens from the high-risk group will be worked out
- said in a statement.
That the first batch of vaccine developed by the National Research Center for Epidemiology and Microbiology named after Gamaleas, prepared to vaccinate civilians, reported on 8 September. The Gamaleya Center noted that the vaccination of most of the Russian residents of Russia can take from 9 to 12 months. Vaccination of the population from risk groups will be carried out in parallel with post-registration clinical trials.
As previously emphasized in the Ministry of Health, the anticancer vaccine passed all the necessary laboratory tests, during which it formed stable immunity in one hundred percent of the participants in the trials, while not causing serious undesirable consequences.