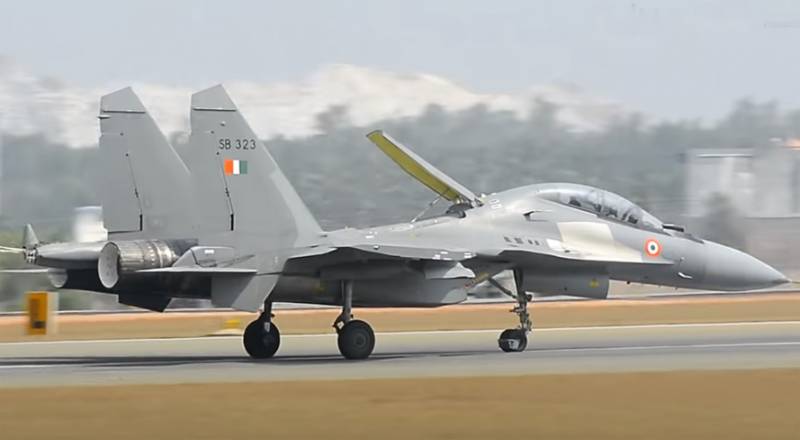 In Pakistan, an interview with a military expert, general
aviation
retired Kizer Tufar, who is considered one of the country's best military pilots in recent years. A retired general with extensive experience in piloting F-16 fighters, comments on the situation regarding the border aviation confrontation between Pakistan and India.
In particular, the retired general spoke about the border air battle between the air forces of the two countries, which took place in February 2019 - after India struck Pakistani territory. This is the very battle that resulted in the Indian pilot Abhinandan Varthaman being shot down and taken prisoner.
Kizer Tufar:
India in Jammu and Kashmir used Su-30MKI aircraft and very old aircraft, our Air Force used F-16s. Since the Su-30MKI did not have a data transmission channel for the safe exchange of information with the MiG-21, its radar could not help in the confrontation with the Pakistani Air Force fighters. A Pakistani F-16 fighter fired an AIM-120 AMRAAM air-to-air missile during the conflict and shot down a MiG-21 in one fell swoop.
Pakistani general:
The Su-30MKI and MiG-29 fighters, which are in service with the Indian Air Force, certainly have high maneuverability. But this helps them only in battle in line of sight.
As noted by the Pakistani military expert, if we are talking about a battle in the air "beyond the line of sight," then these fighters show flaws. He considers the main disadvantage to be the difficulties with the exchange of information, with the maintenance of the network-centric system during the operation.
Tufar:
I cannot make an unambiguous conclusion about all the shortcomings of the Su-30MKI fighter's weapons control, but one thing is clear to me: these aircraft cannot be compared with the combination used by the Pakistani Air Force: F-16 and AIM-120 missiles. The Indian Air Force is aware of these restrictions, so they decided to place an order to buy the Rafale from the French.
At the same time, the Pakistani retired general, who in Pakistan itself and in the Chinese media is called an ace pilot, added that he would not talk about the high skill of Indian pilots Rafale today.
Recall that the first five fighters from France arrived in India at the end of July, and only recently they officially became part of the Indian Air Force.