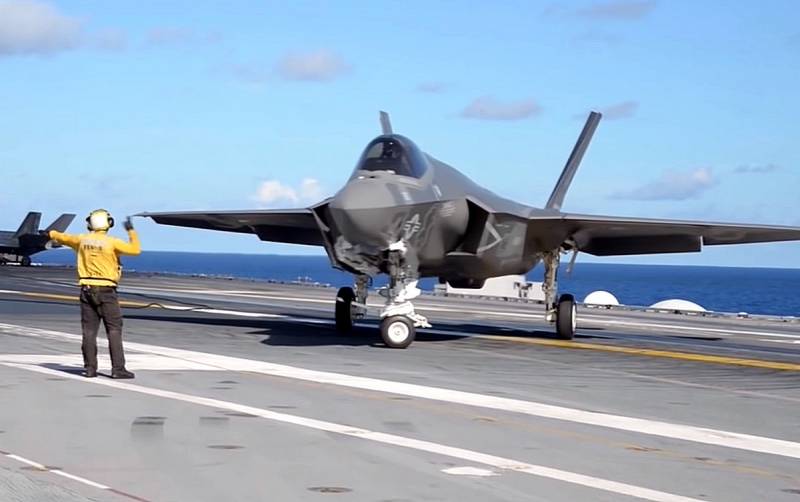 The US Marine Corps intends to pay nearly a quarter of a million dollars in bonuses to certain categories of its pilots in an effort to stem the drain and keep them in service.
On Wednesday, the command of the ILC announced that the new bonus program will provide "an active, short-term incentive for officers
aviation
certain categories working in niches with current or projected staff shortages ".
Bonuses are expected to be paid to qualified aviators trained on at least one of the Corps' major aircraft platforms, including the F-35 Lightning, AV-8 Harrier and F / A-18 aircraft; helicopters MV-22 Osprey, AH-1 Cobra, CH-53 Sea Stallion and UH-1 Huey; as well as KC-130 aircraft, which are primarily used for air refueling.
As Business Insider notes, pilots flying airplanes are in the highest demand: pilots in these categories with less than 12 years of experience can receive $ 210 if they agree to an additional six years of service, or get $ 000 for an additional four of the year.
Pilots of the Osprey tiltrotor, capable of vertical take-off and landing, are allocated up to $ 125, while pilots of traditional helicopters such as the Huey, Cobra or Sea Stallion can receive up to $ 000.
Bonuses will be paid in equal annuities for the duration of the Marine's contract, the ILC said:
For example, an AV-8B pilot with less than 12 years of service with a 72-month contract will receive six equal payments of $ 35.