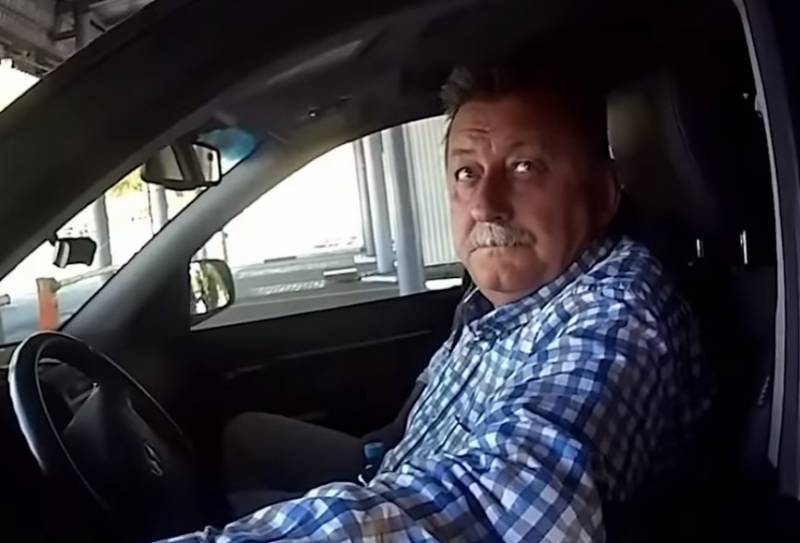 Igor Kizim, who holds the post of the Ambassador of Ukraine to the Republic of Belarus, announced the beginning of a diplomatic war between the two countries to an employee of the Belarusian border service. The reason for the incident was the examination of the trunk of the diplomat's car while crossing the border through the Novaya Guta checkpoint.
This is reported by the Belarusian portal Tut.by. The video recording of the Ukrainian diplomat's communication with the border guard was published by the State Border Committee of the Republic of Belarus.
On the recording, an employee of the Belarusian border service told the ambassador that he intends to inspect his vehicle. In response, Kizim referred to the provision of the Vienna Convention, according to which the luggage of a diplomatic worker should be examined if he crosses the border of the country where he works. The border guard noted that that is why he will not inspect the diplomat's luggage, but only asks him to open the trunk of the car.
It all ended with the Ukrainian diplomat submitting to the demands of the border guard, but warning him about serious consequences for the Ukrainian-Belarusian relations. According to the ambassador, he will write a note, after which a diplomatic war will begin between the two countries.
Later, he stated in an interview that he was the victim of a provocation while crossing the border:
My personal car was inspected by Belarusian border guards in violation of international law.