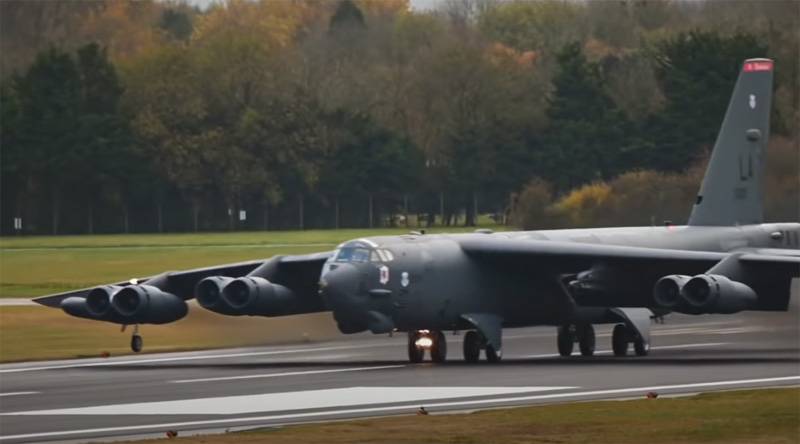 US Air Force B-52H strategic bombers conducted airstrikes against the Russian Federation during the exercise. According to legend, the bombing was carried out from the airspace over the Black Sea waters, as well as the territories of Estonia and Canada.
This was announced today by the Commander-in-Chief of the Aerospace Forces of the Russian Federation Sergei Surovikin at a briefing attended by foreign military attachés.
As the commander-in-chief of the Russian Aerospace Forces noted, the actions of the American strategic
aviation
took place on August 28 as part of the Allied Sky international exercise, which means "Union sky". At the same time, four B-52H bombers flew over the territories of the European NATO countries. The US Air Force "strategists" were covered by fighter aircraft of the alliance countries. In total, 40 combat aircraft were involved for this.
Simultaneously, two more B-52Hs took off from the mainland of the United States, making a simulated bombardment of Russia, while in American and Canadian airspace.
According to Surovikin, the Russian side was notified about the upcoming exercises in advance.
The Russian side reserves the right to take such actions.