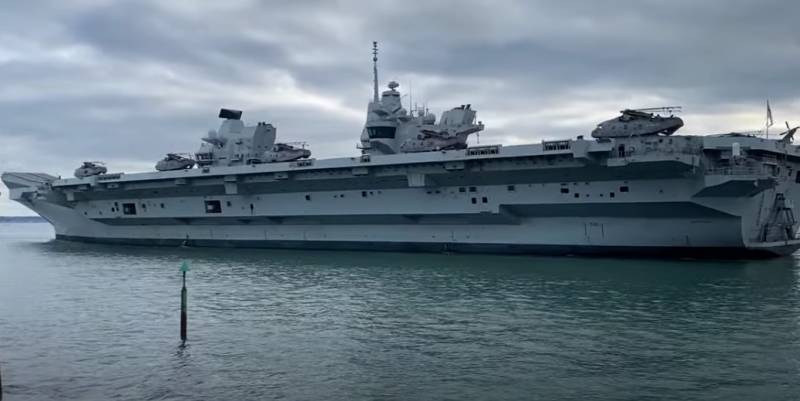 Recently it became known that the British aircraft carrier HMS Queen Elizabeth (R08) begins training with fifth-generation fighters F-35B. A British Navy aircraft carrier left Portsmouth.
The British aircraft carrier will conduct training with fighters assigned to the 211st Squadron of the US Marine Corps. The squadron is based in Arizona, at Yuma Airfield. They will be used for training, which are called GroupEx.
Squadron spokesman Lieutenant Zaicheri Bodner:
GroupEx will allow you to establish the compatibility of aircraft with an aircraft carrier at this stage. In turn, this will help eliminate possible risks in the interaction between the British Navy and the fighters of the US Marine Corps.
Bodner said the long flight required "tremendous skill from both the pilots and the technical staff."
Meanwhile, in Britain, experts note that the British aircraft carrier fleet is actually becoming more dependent on the American fighter
aviation
... Any training for the aircraft carrier HMS Queen Elizabeth must be coordinated with the Pentagon for the use of modern US ILC fighters.
It was noted that this could lead to "increased risks when performing a task at sea." It is stated, for example, that "the enemy is capable of interfering with the flight of fighters from the United States, which will force them either to change course, or" even put their joint training with the British aircraft carrier at risk. " In addition, it is indicated that if an aircraft carrier moves to the shores of the United States without a fighter wing (for training using American F-35Bs off the coast of the United States), then it will need several cover ships at once. This is an important condition, otherwise it will turn into an "easy target for the enemy".
Exit of the British Navy aircraft carrier from Portsmouth: