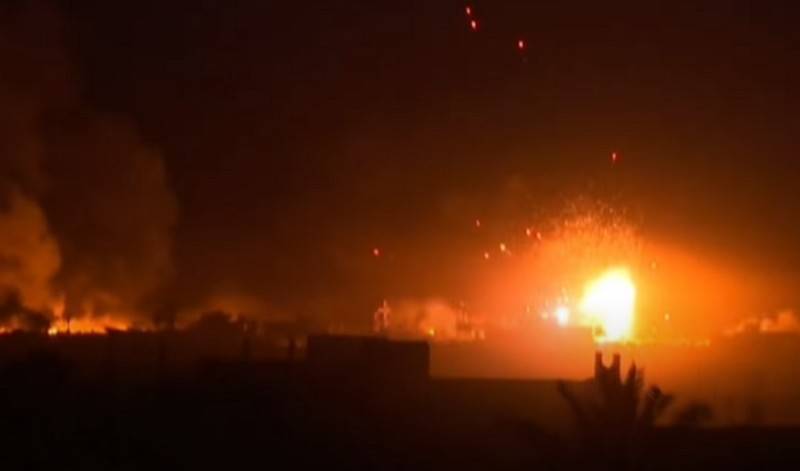 The aim of the Israeli strike
aviation
on the territory of Syria there were some military laboratories located at the Iranian military facility near Aleppo. This statement was made by the monitoring group of the Syrian Observatory for Human Rights (SOHR).
According to SOHR, Israel struck a pro-Iranian militia facility near Al-Safira, east of Aleppo, which housed military laboratories. At the same time, SOHR confirms the fact that Syrian air defenses were used to repel the raid, but does not report whether they were effective.
Earlier, the Syrian state media reported on an Israeli aircraft attack on targets near the city of Aleppo. According to the news agency SANA, on the night of September 11, an attack was carried out with the help of "enemy targets", without specifying whether it is aircraft or missiles. According to the report, the Syrian air defenses repelled the strike, shooting down several enemy missiles before they reached the target. At the same time, there is no information about the missile hit and the damage caused.
Air defense systems thwart (Israeli enemy) attack in eastern Aleppo
- said in a statement.
Israel has traditionally not commented on the information about the strikes.
Syria notes that this is the third strike on the Syrian territory of the Israeli army since the beginning of the month. Prior to that, airstrikes were launched on September 2 on targets at the military airfield in Homs and on September 3 on targets of pro-Iranian militants in eastern Syria, in the Al-Bukamal and Al-Mayadin regions.