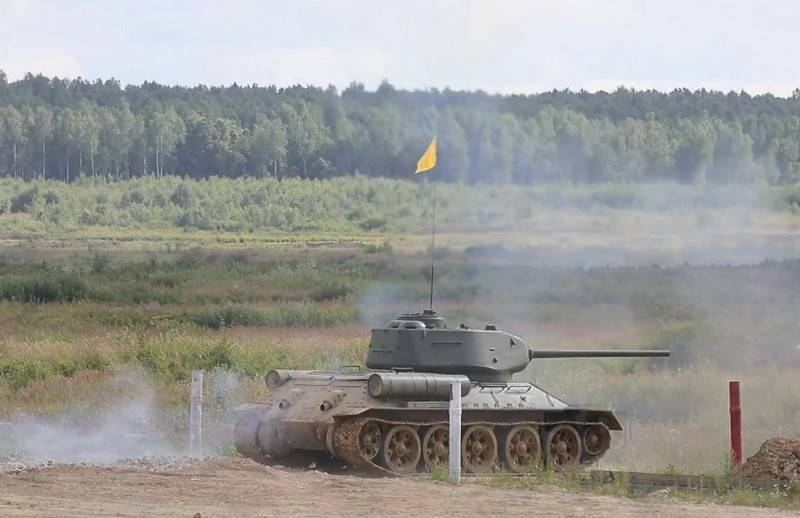 On the eve of the celebration of the Day of the Tanker, live firing took place at the Alabino training ground in the Moscow region
tanks
T-34. Servicemen of the tank army of the Western Military District (ZVO) took part in the exercises. The press service of the district reports.
In the Moscow region, on the eve of the celebration of the Day of the Tanker, servicemen of the Guards Tank Army of the Western Military District conducted live firing from T-34 tanks, recognized as the best tanks of the Great Patriotic War
- said in a statement.
The press service clarified that during the firing, the crews of the T-34 tanks fired at targets at various distances. Before firing, the tanks overcame obstacles and carried out complex maneuvers in high-speed sections. The tank crews were selected servicemen with the best performance in combat training.
This allows officers and soldiers not only to feel the continuity in the tank profession from the front-line soldiers of the Great Patriotic War, but also to understand how, driving this tank, they won Victory
- stated in the district.
Recall that the Day of the Tankman is celebrated in Russia every second Sunday in September. As a professional holiday for tankers, it was established by the Decree of the Presidium of the Supreme Soviet of the USSR on July 11, 1946.