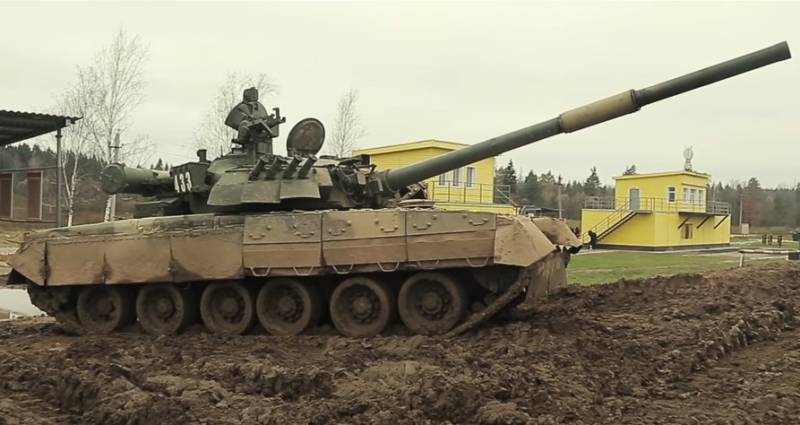 The armed forces of Pakistan today are equipped with one of the most powerful
tank
"Kulaks" in the world. At the same time, the overwhelming number of MBTs is represented by Chinese products, such as Type 59 and Type 69, or platforms jointly developed with the PRC, among which Al Khalid is the most famous.
Tank elite
However, according to the Military Watch (USA), the most privileged position in tank units is occupied by a representative of Soviet engineering:
The T-80 is currently the elite of [Pakistan's] armored units.
As indicated by Military Watch, this vehicle is the most efficient tank of the Cold War period. The T-80 is "a heavier and more deadly analogue of the T-72 and T-90A", although the high requirements for its maintenance and operating costs led to the fact that after the collapse of the USSR, Russia chose to rely on lighter products, namely by choosing for the rearmament of the T-90 army, which remains in production to this day.
Despite the Russian experience, Pakistan acquired about 320 T-80s from Ukraine.
These tanks were noticeably heavier and, in general, much more efficient than the T-72, which made up the bulk of the armored divisions of neighboring India.
- writes Military Watch.
On the way to the "outsiders"
Today, the newest modification of the T-80 is the T-80BVM version [samples of this type are supplied to the RF Armed Forces]. However, Pakistani vehicles did not undergo modernization after their purchase, and therefore are already considered "outsiders" in comparison with the new Indian T-90MS platforms, "which demanded technologies ahead of [the T-80 filling] for several decades ahead."
According to the publication, "Russia is unlikely to want to supply a modernization package for tanks [apparently in connection with the focus on the Indian market], and the less extensive defense sector of Ukraine is ineffective for this task."
The T-80 in service with [Islamabad] will be forgotten in the future, as there are more combat-ready tank designs, such as the VT-4, which Pakistan is currently considering acquiring from China.
- concludes Military Watch.
Recall that at the moment the most advanced modification of the T-80 is the T-80BVM version developed in Russia. At the current stage, vehicles of this type are supplied to the RF Armed Forces in relatively small batches. Initially, it was argued that the T-90BVM tanks, maximally unified with the T-80, were primarily intended for operation in theaters with low temperatures.