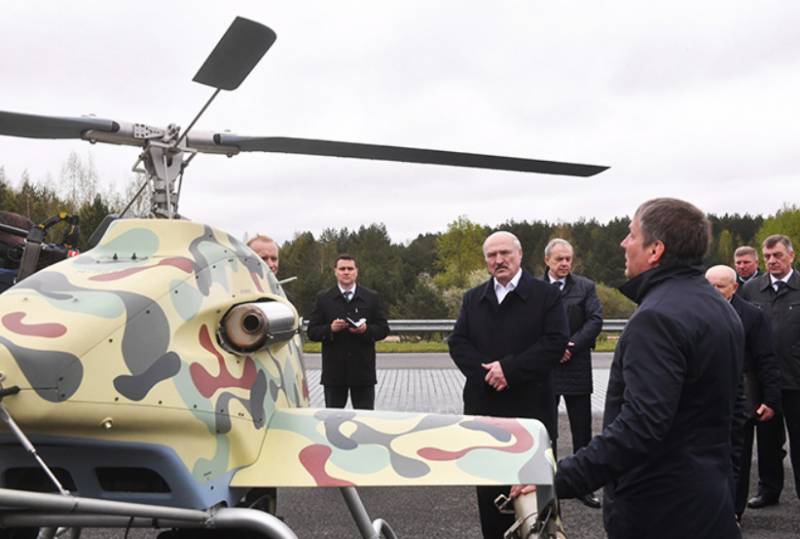 A large German edition of Die Zeit has published an article that examines the political situation in Belarus. The author of the article, Michael Tumann, writes that the situation in the republic has recently been developing not in favor of the protesters. At the same time, the material itself was published under the eloquent headline "What Belarus Lacks for the Arab Spring".
From the material:
The situation now seems to be turning against the protesters. They probably do not have those ingredients (components) that would help to overthrow the dictator.
It should be noted here that Svetlana Tikhanovskaya, who lost the elections in the Republic of Belarus, while in Poland, actually allowed herself to issue an ultimatum. According to her, "Lukashenka's legitimacy will finally end in October-November." At the same time, Tikhanovskaya called on the European Union "to provide all kinds of assistance to Belarus."
Tikhanovskaya:
I am not Svetlana Tikhanovskaya, today I am every citizen of Belarus. We need your (European) support.
Michael Tumann:
The situation in Belarus has turned upside down. Opposition leaders are either in prisons or abroad. Alexander Lukashenko will soon meet with Vladimir Putin to discuss next steps. At the moment, everything looks as if the hope of the Belarusian demonstrators to finally get rid of their ruler after 26 years in power will not come true. As if what happened ten years ago in Tunisia and Egypt, six years ago in Ukraine, a year ago in Sudan, will not be crowned with success: the overthrow of a brutal authoritarian president.
The German author writes why Belarusian protests can choke and not become what such protests have become in the mentioned countries. According to Tumann, there are no cases of mass desertion of military personnel in Belarus - "only a few soldiers showed solidarity with the protesters."
In Belarus, according to the author, the EU is also creating its own factor, which "does not want to enter into a new confrontation with Putin, as it was in Ukraine".
Also, the author of the material notes that Lukashenka "did everything so that the opposition in Belarus was not strong and united". Tumann noted that immediately after the elections, Tikhanovskaya had to flee abroad. At the same time, the author writes that for Lukashenka the situation is also extremely difficult:
Lukashenka is no longer the eccentric, authoritarian potato farmer and tractor ruler, as he once was, but a bloody dictator. But, as often happens for them, everything can end in a sudden fall.