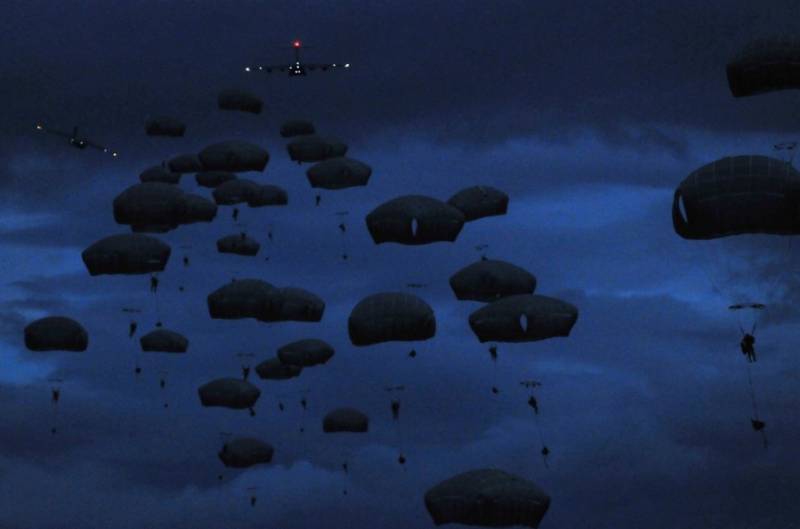 A U.S. Army paratrooper was killed during a training event in Fort Stewart, Georgia. The incident took place on Wednesday at about seven o'clock in the evening.
This was reported to the American edition of Military.com by Lieutenant Colonel Mike Burns, a representative of the 82nd Airborne Division from Fort Bragg, North Carolina.
The paratrooper, whose name has not yet been reported, was assigned to the battle group of the 82nd division, 3rd brigade. Lieutenant Colonel Burns does not yet have complete information about the circumstances of the disaster and the degree of preparedness of the serviceman. The incident is currently being investigated.
Earlier in July of this year, six American paratroopers from Fort Bragg were injured during a training session near the German city of Grafenwehr. Then they went off course during the jump. Three of them then had to be hospitalized.
Fort Bragg is considered one of the main garrisons of the United States Army (Ground Forces). The main body of command and control and about 70 percent of the US Army Special Forces are located here, as well as the command of the United States Army Reserve Forces. The United States Air Force Special Forces units are stationed at the nearby Pope airfield.