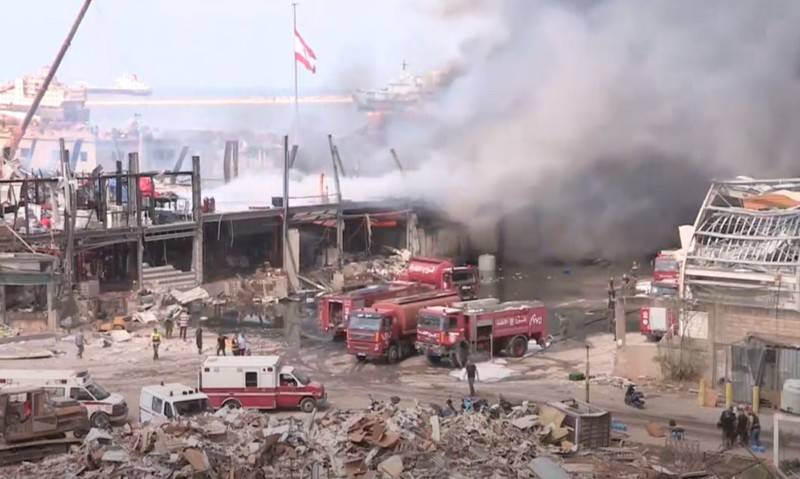 A large fire broke out in the port of the Lebanese capital, a column of black smoke is observed several kilometers from the harbor. This was reported by Al Arabiya TV channel.
The reasons for the outbreak of fire on the territory have not yet been reported. According to the TV channel, military helicopters were involved in extinguishing the fire. In addition to the calculations of the fire service, specialists from the Lebanese Civil Defense Forces arrived at the port, involved in ensuring security and helping to ensure access of fire fighting equipment to the fires. According to the Lebanese Red Cross Society, there are currently no casualties in the fire.
The fire started at the warehouse of automobile tires and fuels and lubricants located in the seaport area, the cause of the fire has not yet been established.
Recall that on August 4, an explosion occurred in the port of Beirut with a capacity of 1500 tons of TNT, which led to the death of 190 people and 6,5 thousand injured. The blast wave destroyed and damaged thousands of houses, more than 300 thousand citizens were left homeless.