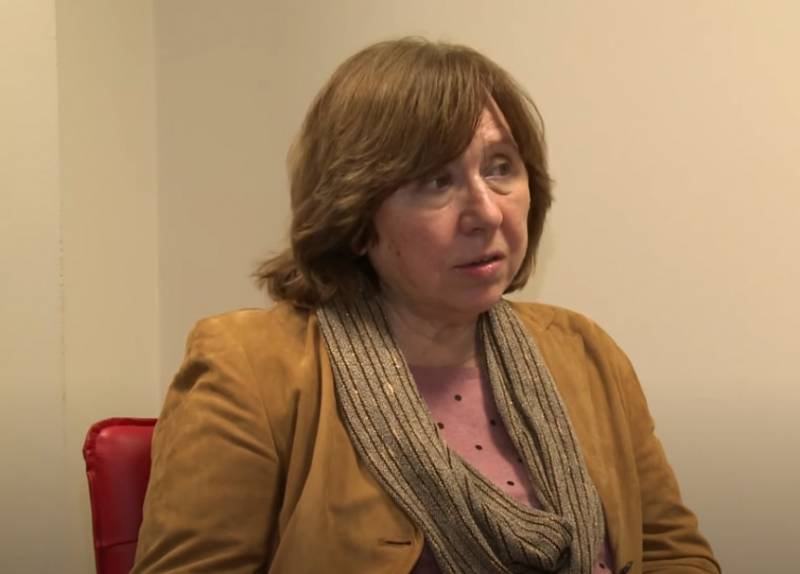 Member of the Presidium of the Coordination Council of the Belarusian Opposition Svetlana Aleksievich
Against the background of the voyage of Svetlana Tikhanovskaya, who calls herself the national leader of Belarus, in the European Union in Belarus itself, the activity of the so-called Coordination Council of the opposition manifests itself. This is the same body that was formally created by Tikhanovskaya and which is designated as "the initiative group for the transit of power in the Republic of Belarus".
If initially the Coordinating Council consisted of 60 people of the "top echelon" and up to 600 members of the so-called extended format, now the "expanded" format has "expanded" even more - up to 4,3 thousand people.
The recruitment is carried out through the activities of the site. And the content of the site draws special attention. In particular, the Internet site of the very Coordinating Council of the Belarusian (KSBO) opposition is recruiting volunteers. In order to become a KSBO volunteer, it is proposed to pre-submit an application with an e-mail address, phone number, data in Telegram. As noted, Telegram is used "for operational communication" with a volunteer (an applicant for a volunteer position).
The greatest interest in this set is caused by an indication of who exactly is "missing" in the Coordination Council at the moment. Thus, KSBO requires lawyers, including specialization in administrative law. There is also an interesting item on the list: IT (creating bots).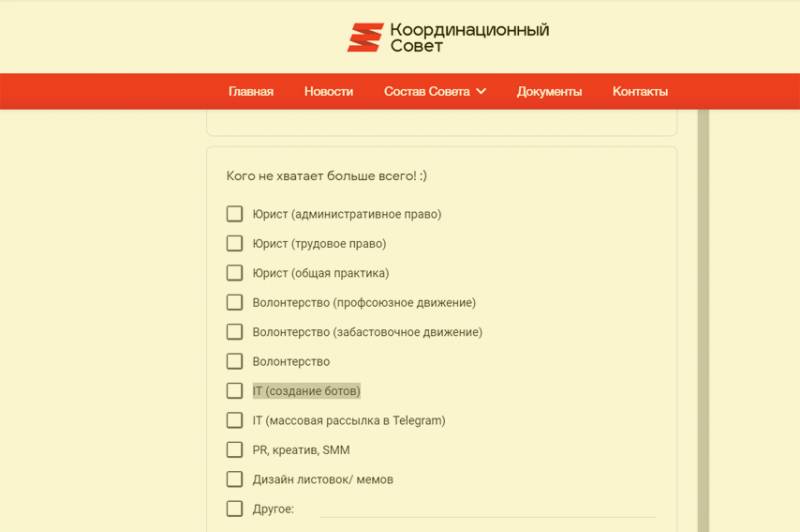 This point eloquently testifies to the methods used by real coordinators (puppeteers) of the Belarusian protest online. Also on the list is such a specialization as Meme Design.
Also on the site it is stated that the KSBO is "a single representative body of the Belarusian society." On behalf of which part of the Belarusian body the representatives of the council act, it is not reported.