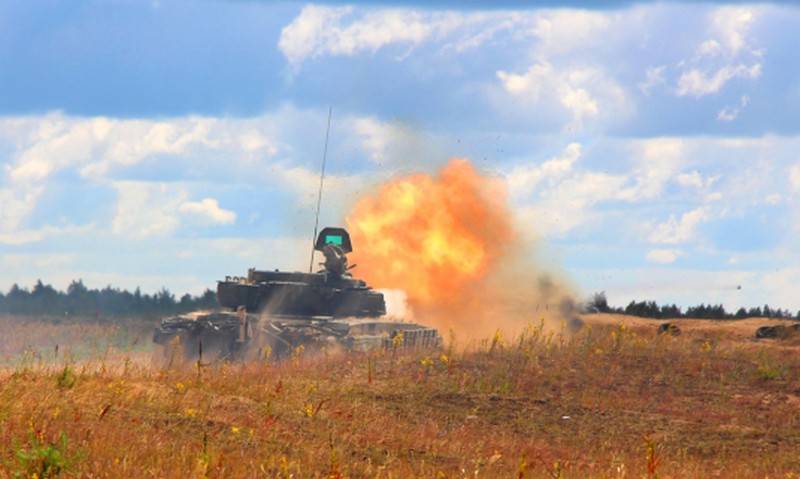 Belarusian tank crews are practicing defensive combat in the western direction as part of checking the combat readiness of the republic's armed forces. This was reported by the press service of the Ministry of Defense of Belarus.
On September 9, 10, as part of the ongoing combat readiness check at the 230th Obuz-Lesnovsky combined-arms training ground, a battalion tactical exercise with
tank
battalion of the 11th separate guards mechanized brigade
- said in a statement.
It is noted that the personnel of the battalion will work out a defensive battle by conducting live firing with a regular projectile.
The exercise is carried out as part of the check of the combat readiness of the republic's armed forces, announced last Monday. Earlier, the 1868th artillery armament base, the 969th tank reserve base and the 3620th artillery armament base were brought to the highest degree of readiness.
During the check, conscripts from the reserve are called up, followed by combat coordination. The timing of the check is not named. but at the end, a command and staff exercise is planned with military command and control bodies, military units and technical support organizations.