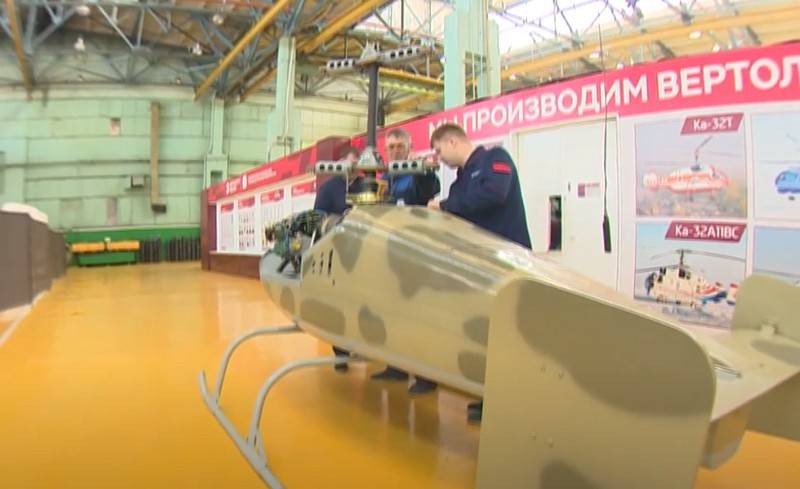 In Russia, the development of microwave radars for unmanned and small-sized helicopters has begun, the corresponding agreement was signed by the Helicopter Center and the Ruselectronics holding. This was reported by the press service of Rostec.
The Salyut Research and Production Enterprise, which is part of the holding, will directly develop the new equipment. It is planned that the new equipment will simplify the control of helicopters and will be much cheaper than the optical systems currently installed on combat vehicles. The equipment of the Russian Helicopters holding will be equipped with new radar complexes.
The parties agreed to start long-term cooperation in the field of equipping helicopters with electronic complexes of a new generation
- said in a statement.
Alexander Bushuev, general director of NPP Salyut, said that another reason for the development of new equipment is that existing helicopter radars cannot be installed on small-sized unmanned helicopters due to their large dimensions and weight.
Microwave radiation will make it possible to form a detailed radar image of the external environment even in difficult weather conditions. The system also provides for timely warning of the pilot about threats in poor visibility conditions.
- said the press service of "Rostec".