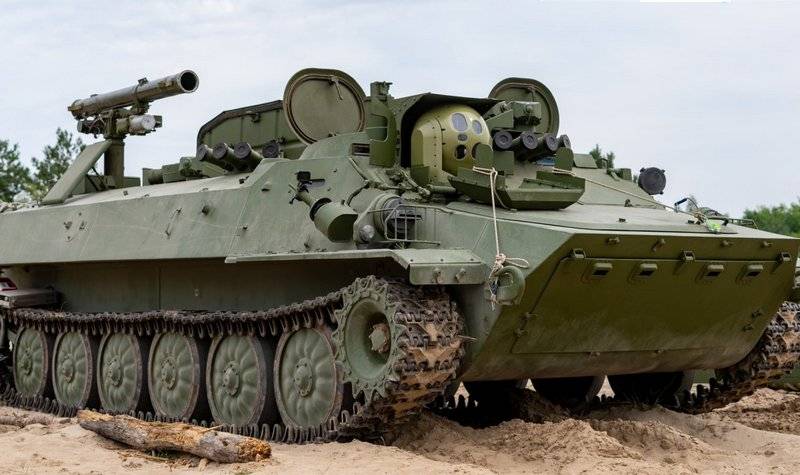 A modernized version of the Shturm-S self-propelled anti-tank missile system, which received a Ukrainian missile and guidance system, was tested in Ukraine. Reported by Defense Express.
It is noted that during the tests, the complex used the telemetric version of the rocket to analyze the operating parameters. Fire tests of the missile with a warhead will take place later.
The Ministry of Defense has made a bet on the creation of weapons with maximum consideration of real combat experience, existing and prospective threats on the battlefield and really necessary for the Armed Forces of Ukraine
- said Deputy Minister of Defense of Ukraine Oleksandr Mironyuk.
According to the developers, the upgraded complex received "an increased firing range and the ability to conduct hostilities in any weather conditions and time of day."
It is reported that the Shturm-S combat vehicle is equipped with the RK-9V Barrier-V guided missiles developed at the Luch design bureau, instead of the standard 114M2 ATGM, with a laser beam guidance system. The declared firing range of Ukrainian missiles is 6 kilometers.
Also, on the upgraded version, a round-the-clock optoelectronic system OPSN-I is used for target detection and missile guidance. The ball of the OPSN-I system is installed in the front of the vehicle and in the stowed position is closed by an armored flap, which leans back before firing.
The OPSN-I product, as stated, provides a target detection range of up to 14,5 kilometers, and from 6 kilometers it allows you to accurately identify the target.
In addition, the modernized version of the Shturm-S complex has laser radiation indicators and a system for setting up an aerosol curtain.