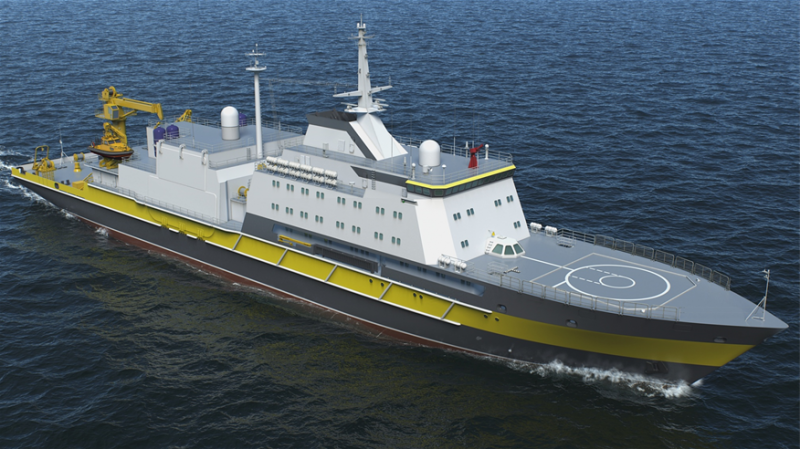 The Russian fleet was left without project 21300 submarine rescue vessels, the serial construction of ships of this type was postponed indefinitely. This is reported by Mil.Press FLOT with reference to sources in the Navy and the military-industrial complex.
According to the newspaper, the serial construction of Project 21300 rescuers, the Dolphin code, has been shifted to the right for an indefinite time. The main reason is the lack of the "most domestic" deep-water diving complex GVK-300. The only vessel of this type, available in the Russian Navy, the lead rescuer of project 21300 "Igor Belousov" has a foreign-made deep-water complex GVK-450 on board. According to sources, this complex is complex and expensive, besides there are problems with the supply of components for it in the context of sanctions.
To date, the laying of the first serial salvage vessel of project 21300 is impossible due to the absence of the GVK-300 developer. According to the publication, if the developer is determined, the development work will take from 2 to 4 years, the laying of the vessel is possible a year before the end of the work. It is not known how much it will take to build the ship, but the lead "Igor Belousov" was under construction for 10 years.
In the absence of a domestic deep-sea complex for rescue vessels, it is proposed as an alternative to contact a foreign developer of these systems or look for some other ways.
Earlier it was reported about the plans of the Navy to put into operation up to six rescue vessels of the project 21300.