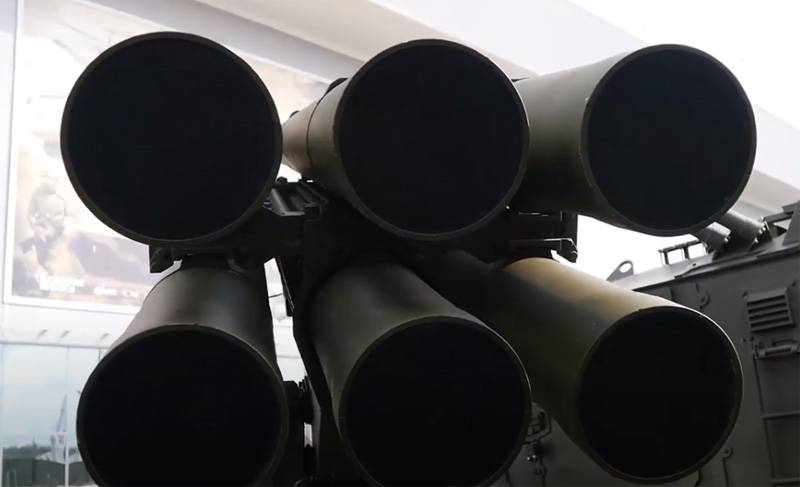 At the Army-2020 forum, Russia presented the latest weapons. This year, during the exhibition, contracts were signed for a record amount.
The official Internet publication of the People's Liberation Army of China "Zhongguo Junwang" writes about this.
The PRC especially noted the new Russian air and anti-missile defense systems, unmanned aerial vehicles manufactured in the Russian Federation.
And the anti-tank missile system "Hermes" demonstrated at the exhibition was nicknamed "the destroyer
tanks
". Its effectiveness was noted in both China and the United States. In the PRC, it is believed that against its background the famous American FGM-148 Javelin ATGMs seem outdated.
The Hermes complex was created by the Tula Arms Design Bureau. It is capable of destroying armored vehicles, defensive fortifications and low-altitude air targets flying at low speed with the help of anti-tank missiles from a long distance. The manufacturer claims that the new
weapon
capable of destroying any tank currently in service with countries.
In China, the Russian Hermes was named the favorite of the Army International Forum this year.
The Army 2020 international military-technical forum ended on August 29. It was attended by about one and a half thousand companies from more than seventy countries of the world, which presented about 70 thousand samples of weapons, military equipment and equipment. According to the Ministry of Defense of the Russian Federation, 41 contracts were signed at the exhibition for a total of 1,16 trillion rubles, which became another record.