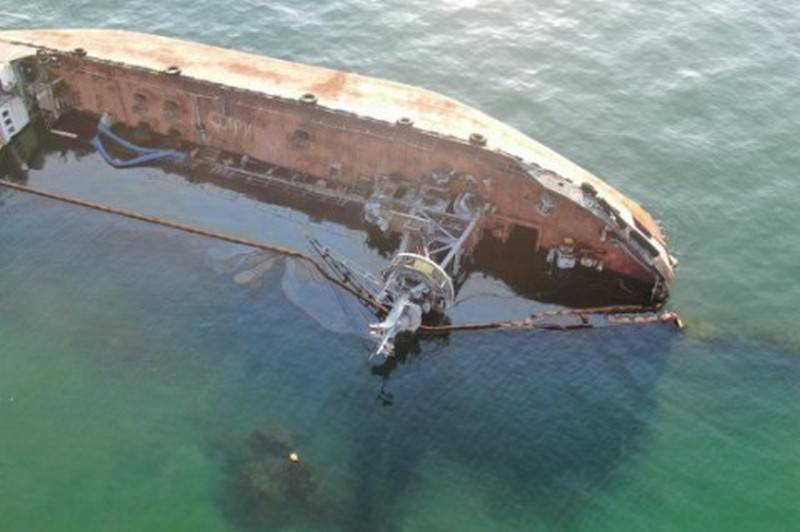 In Ukraine, the operation to lift the sunken tanker Delfi has finally ended. As the Minister of Infrastructure Vladislav Krikliy wrote in his Telegram channel, the ship was removed from the Odessa beach.
Delfi will leave Dolphin Beach. We will not be sad
- wrote the minister.
The day before, it was reported that Ukrainian specialists had postponed the rise of the tanker for the fourth time. Deteriorating weather and a probable storm were said to be the reason.
Recall that the Delfi tanker with three Ukrainians on board was wrecked in the Black Sea near Odessa in November 2019. The ship washed up on the Dolphin beach. The tanker's hull leaked and oil products got into the sea.
They tried to put the tanker on the keel several times, but all attempts ended in failure. On July 23 this year, the Ukrainian Seaport Authority (USPA) announced a tender for lifting the tanker, after which it announced that a private company would be engaged in the work. As it turned out, two Russian tugs, Diamond N and Topaz N, belonging to the Novorossiysk commercial seaport and part of the Transship port fleet, were involved in lifting the tanker, which were able to lift the tanker to the keel. It is not known whether these tugs were involved in the final towing of the vessel.
The use of Russian tugs during the tanker lifting operation has already interested the SBU.