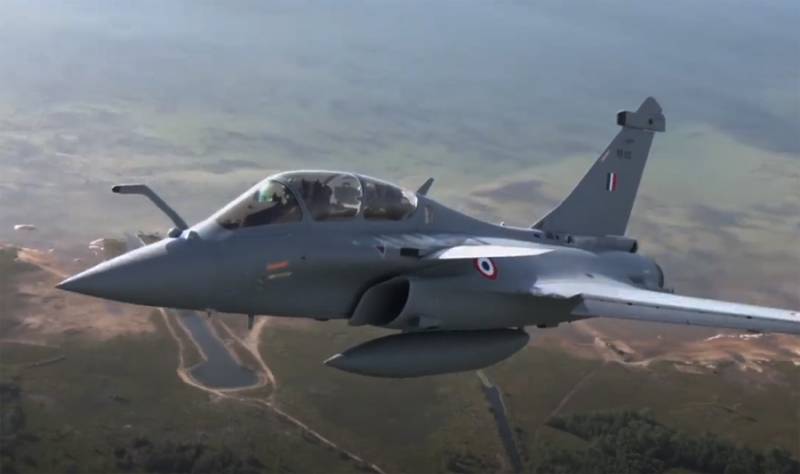 Minister of Defense of France Florence Parley visits India. She, along with her Indian counterpart Rajnat Singh, will today go to the Indian Air Force Base Ambala, where the French-made Rafale fighters previously purchased by India are deployed.
It turned out that the five Rafale fighters, which arrived in India from France on July 29, have not yet been officially entered into the Indian Air Force. And the ceremony of the official introduction of fighters into the Indian Air Force was going to attend Florence Parley.
Added that delivery of all 36 contracted Rafale fighters will take place by the end of 2021. At the same time, the second batch (its quantitative composition has not yet been precisely determined: four or five combat aircraft) will arrive in India by November of this year. Of the 36 aircraft to be delivered to India, six will be training aircraft.
In such a situation, one should recall the statements of the Indian military, as well as political scientists, who argued that immediately after the delivery of the first batch of French fighters, they could be sent on patrol to Ladakh. This is a contested territory on the border with China, where serious tensions have been observed in recent months.
But if the Rafale has not yet been officially incorporated into the Indian Air Force, then the patrol situation would be strange. Formally, the Indian-Chinese border in the air would be patrolled by aircraft not belonging to the Indian Air Force. What such an incident could lead to, if, for example, some kind of border incident occurred, one can only guess.