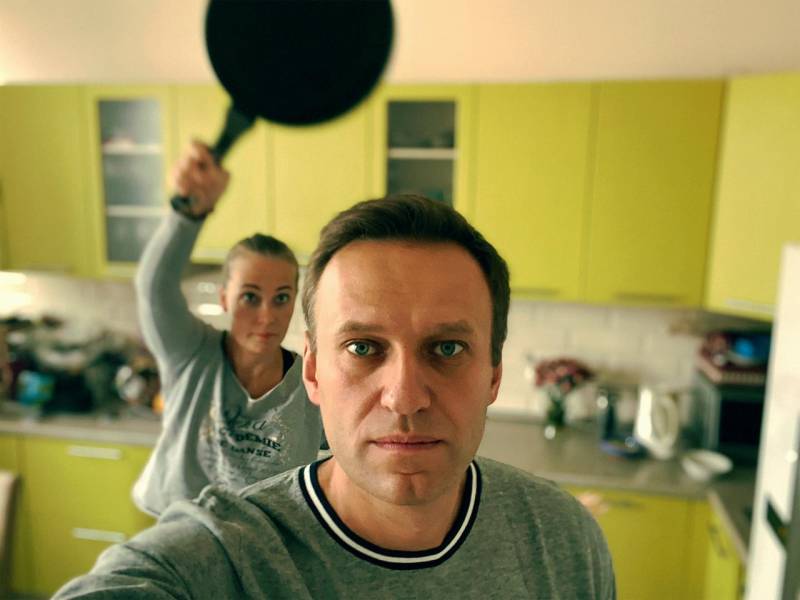 The head of the US Department of State, Mike Pompeo, during a long interview spoke out, including on a topic related to Alexei Navalny. As a reminder, German officials announced "evidence of the use of a chemical warfare agent from the Novichok group against the Russian oppositionist."
On the eve of the Vice-Chancellor of the Federal Republic of Germany once again announced "irrefutable evidence", which, however, so far no one has seen and could not analyze. Germany does not disclose documents, facts and results of biological tests, in the best traditions of modern conspiracy theories, declaring that "it is secret." In addition, it was announced that Germany was transferring samples of biomaterials to the OPCW.
In his interview, Mike Pompeo did not, as they say, hang all the dogs on Moscow at once. He limited himself to streamlined formulations. According to the US Secretary of State, "there is a possibility of the involvement of Russian high-ranking officials in the poisoning of Navalny."
Pompeo:
Many in the world think so. People realize that this could have come from officials. And this is bad for the Russians. That is, it is bad for Russia.
According to Pompeo, the United States is ready to do everything to establish the involvement of specific individuals in the "poisoning of Navalny."
By and large, as practice shows with Skripals or Powell's test tube, no one in the USA or in Europe can provide any real evidence, since everything was not started for that. And statements in the style of "officials in Russia may be involved in this" may well be enough for the collective West to introduce a new portion of anti-Russian sanctions. Moreover, the main goal has already been chosen - the Nord Stream-2 gas pipeline. If it was not possible to convince Berlin to abandon its implementation through pressure, they built
history
with "Novichok" for the Russian oppositionist, who was allegedly poisoned in Russia, but for some reason sent to Germany for treatment ...