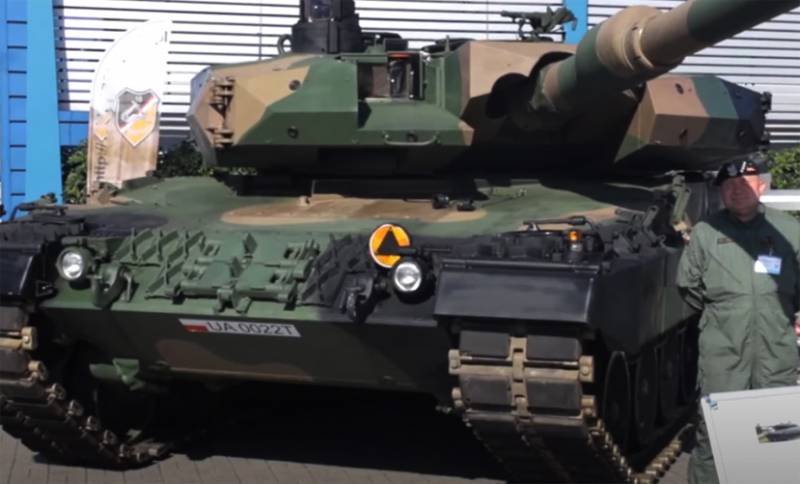 The Polish industry has lost the competence in tank building, which the country inherited from Soviet times. All projects related to the creation of a new MBT turned out to be unviable.
Loss of competence
As noted by Romuald Sheremetyev, a former high-ranking military man, including acting. Minister of Defense, a similar situation arises with regard to the modernization of the
tanks
Leopard, which is "going sluggishly." In his words, this is due to the fact that specialists who monitored the quality of military products have lost their positions, while the work of enterprises can hardly be called effective.
At the same time, Poland inherited the defense industry from Poland, which had significant competencies in the production of tanks developed in the USSR. However, they were lost in the modern period, since "they were not transformed in accordance with the needs of our defense capability." After 30 years, it was not possible to develop and adopt a single tank, except for the conversion of the Soviet T-72 into the PT91 Twardy. All other projects "sunk into oblivion": MBT Goryl (1991), Anders (2010), PL-01 Concept (2013), a constantly evolving project of the defunct Wilk tank.
"Leopards" for museums
Against the backdrop of their own impotence, the German Leopard 2A4 tanks appeared in the Polish army.
Buying tanks, even used ones, but of a more modern generation, seemed attractive
- Sheremetyev points to the opinion of the military on this matter.
When in the early 2000s the first contract with the FRG was signed, providing for the acquisition of Leopards, Sheremetyev insisted on the need to jointly develop a new tank. However, the Germans ignored the terms of the deal offered to them. Now, since April 2020, Germany, together with France, has begun to develop a new MBT.
There are many indications that Germany will be the leader of the future European tank program.
- Sheremetyev believes, pointing out that Poland has remained "overboard" of a technological breakthrough.
The Polish army has about 900 tanks, which puts it in the ranks of the armored powers among the European NATO countries. Except that hundreds of un-modernized tanks, including the recently refurbished Leopard, donated by the Bundeswehr in the last two decades [...] are quite suitable for an open-air museum
- assessed the combat potential of the country's tank fleet by the former acting minister of defense.