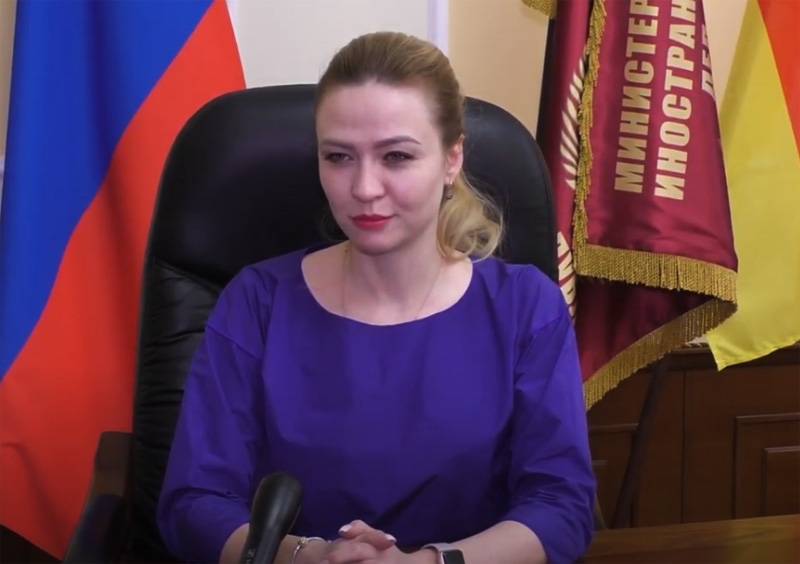 The Ministry of Foreign Affairs of the Donetsk People's Republic informs that the OSCE has accepted a proposal to monitor the multilateral inspection of the Shumy settlement, which is located near Horlivka.
Recall that the head of the DPR Foreign Ministry Natalya Nikonorova voiced an initiative according to which representatives of the DPR, Kiev, as well as the OSCE Special Monitoring Mission (SMM) could inspect Noises and determine exactly whether the Ukrainian military dismantled all the fortifications that had been built there recently. At the suggestion of the Donetsk minister, such an inspection could begin today at 12:00 (proposal from yesterday).
It has now become known that the joint inspection will arrive in Shumy tomorrow - September 10 at 14:00.
From the message of the DPR Foreign Ministry:
The joint inspection, which will take place under the supervision of the OSCE SMM, tomorrow, September 10, at 14:00, will be attended by representatives of the DPR and representatives of Ukraine in the JCCC.
The DPR Ministry of Foreign Affairs noted that the republic welcomes support for the initiative expressed and now expects that the inspection itself will be as transparent and objective as possible - with the group's access to any point in the settlement and its environs.
We will remind that earlier an ultimatum was in effect, announced to Kiev by the head of the DPR Denis Pushilin. In particular, it was supposed to start a military operation near Horlivka this morning if the Armed Forces did not dismantle the new fortifications created there after fixing the agreements. In Ukraine itself, the actions of the Ukrainian Armed Forces of this kind are traditionally called "toad jumps". Tomorrow, the inspection team will have to determine exactly to what point the Ukrainian military "jumped", violating the letter of the ceasefire agreements.