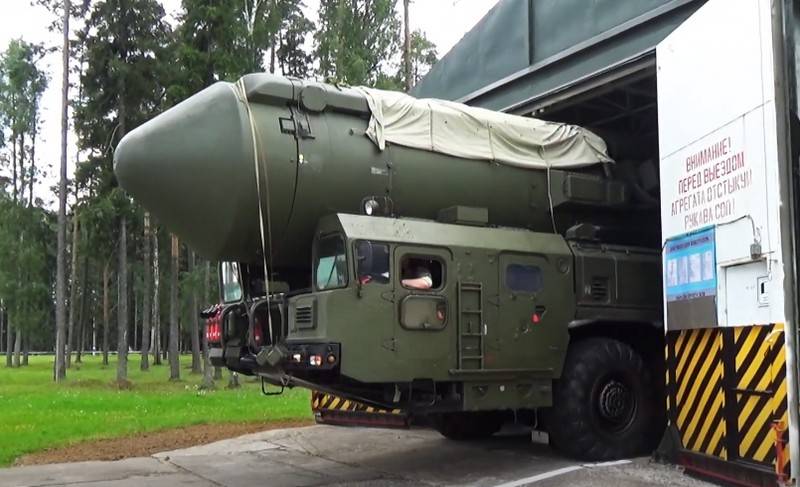 Another missile unit of the Strategic Missile Forces has completed rearmament with new intercontinental missiles. According to the press service of the Defense Ministry, the Irkutsk missile division has been completely re-equipped with Yars complexes.
The delegation of the Public Council under the Ministry of Defense of the Russian Federation made a working trip to the easternmost unit of the Strategic Missile Forces - the Irkutsk Missile Division. This unit is fully re-equipped with the Yars mobile missile system
- said in a statement.
In May, the head of the combat training department of the Strategic Missile Forces, Viktor Fotyuk, announced that by the end of the year two regiments of the Barnaul division of the Strategic Missile Forces would also be rearmed with the Yars complexes.
Earlier, the commander of the Strategic Missile Forces Sergey Karakaev deciphered the name of the Yars ICBM: "Nuclear deterrent missile."
The Yars missile system replaces in the Strategic Missile Forces the Topol ICBMs that are being removed from service, which have already exhausted their guaranteed operational life. By the end of 2019, the troops received more than 150 launchers of the Yars complex in mine and mobile versions. Every year the Strategic Missile Forces receives about 20 launchers and systems supporting them.
In total, the Strategic Missile Forces, according to the Ministry of Defense, have three missile armies, 12 missile divisions, of which four are with silo launchers and eight are with mobile missile systems.
PC-24 "Yars" is a Russian strategic missile system with a solid-fuel intercontinental ballistic missile mobile and mine based with a multiple warhead. The defeat range is declared at 11 thousand kilometers.