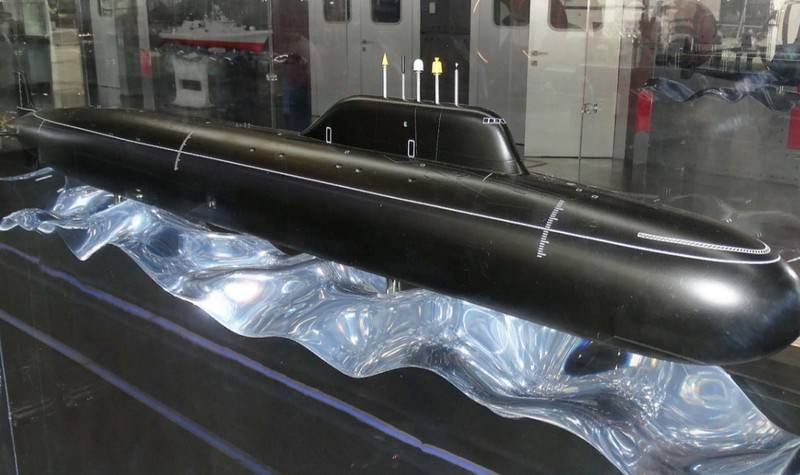 The United Shipbuilding Corporation continues to work on projects for the latest fifth generation submarines. According to the head of the USC, the work is being carried out on an initiative basis.
According to Rakhmanov, work on the Husky nuclear submarine and the Kalina diesel submarine did not stop, development is being carried out on an initiative basis and at the expense of USC funds. Previously, part of the development within the framework of projects was paid for by the Ministry of Defense.
Nobody canceled these projects. We are continuing to develop them as part of what can be done proactively. There was part of the work that was paid for by the Ministry of Defense, part of the work is now continuing on its own initiative
- said the head of USC.
Rakhmanov stressed that the topic of the next generation of submarines worries both the fleet and industry, but the Ministry of Defense has not yet made a decision on fifth generation submarines in order to fully finance developments in this direction.
There are issues that can be solved with relatively little money and engineering work. But our options for spending net profits are also limited. We would really like to see decisions on promising fifth-generation boats made in the very near future.
- he added.
Note that the official information about the fifth generation submarines is classified. According to earlier publications in the press, the Husky nuclear submarine is being developed in two versions, distinguished by weapons, and the Kalina diesel must have an air-independent power plant.