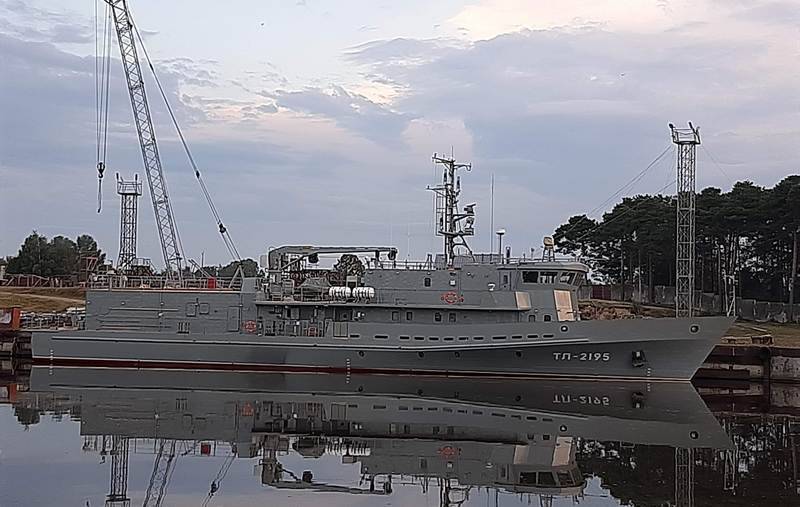 The Russian Navy will soon receive the lead torpedo boat of project 1388N3T, built at the Sokolskaya Shipyard JSC in the Nizhny Novgorod Region. This is reported by the bmpd blog.
The torpedo boat TL-2195 in August this year passed the factory sea trials in the river waters and is currently accompanied by two tugboats along the inland waterways to Novorossiysk, where state tests and transfer to the Navy will take place. The boat will become part of the Black Sea
fleet
.
The boat was built under a contract for the construction in the interests of the Russian Navy of two torpedo boats of project 1388N3T based on communication boats of project 1388N3. The developer of the project is JSC KB Vympel (Nizhny Novgorod). Laid down in 2016, launched on October 9, 2019.
The boat of project 1388N3T has a length of 48,9 m, a width of 9 m, a draft of 2,62 m. The two-shaft power plant consists of two CHD622V20 diesel engines with a capacity of 3945 hp each. made in China. Full speed - 20 knots, cruising range - 1000 miles, autonomy 10 days. The crew is 14 people. A retractable rudder-propeller and a bow thruster are installed; there is a crane for lifting torpedoes. There is no armament.